2012: A generation-spanning year for gaming
In with the new, but not yet out with the old
Game on
Kinect Star Wars garnered a reaction that was the equal and opposite reaction of The Walking Dead's greatness. A game as limp as feared, it distilled the experience of being a Jedi Knight into jumping on the spot, ducking and waving your arms about wildly – all to a delayed response, courtesy of Kinect. Good work to all involved there then.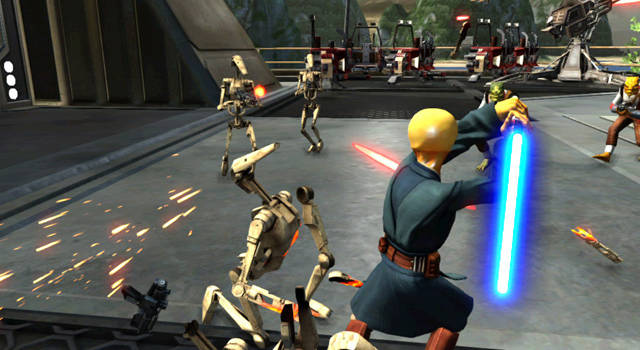 Kinect Star Wars: limp
The month of May heralded the return of the Rockstar hype train as blanket announcements proclaimed the launch of Max Payne 3. The shooter, however, failed to live up to the hype – as if anything could – but still delivered perhaps the year's best slice of John Woo-style poise and violence as Max relocated to Brazil, taking his demons with him.
The MMORPG of the year made itself known in August, as ArenaNet launched Guild Wars 2 in a bid to steal the social lives of gamers the world over. And then, incredibly, the Christmas 2012 run began in earnest. The likes of Resident Evil 6, Dishonored, FIFA 13, Medal of Honor Warfighter, Halo 4, Assassin's Creed 3, Call of Duty: Black Ops II, Hitman Absolution, Far Cry 3 and, finally, the Wii U itself all vying for big review scores and the public's wallets.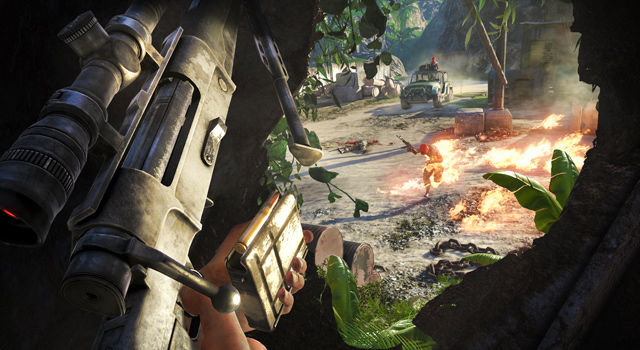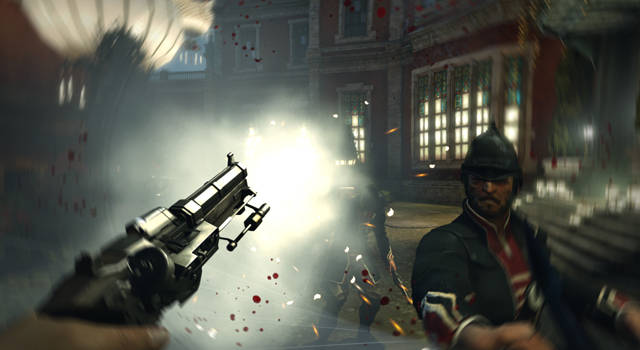 Far Cry 3 (top) was worthy of a 'game of the year' accolade, while Dishonored (bottom) was one of the few genuinely original releases of 2012
Of the above games only Dishonored and Far Cry 3 offered an experience fitting the billing 'game of the year', both offering truly inclusive gameplay that we should demand of modern titles. But, unsurprisingly, neither were any match for Black Ops II; Activision's behemoth predictably securing the biggest launch of 2012 - and indeed the fourth biggest of all time.
And what of 2013? Summer's E3 expo might not have officially announced a PS4 or Xbox 'nextbox' but it didn't think twice about letting us see the games we'd be playing on such devices. LucasArts' (now Disney's) Star Wars 1313 and Ubisoft's Watch Dogs were both confirmed for PC and 'unannounced' systems, and both displayed visuals well beyond the abilities of Xbox 360 and PS3 – whatever could it mean?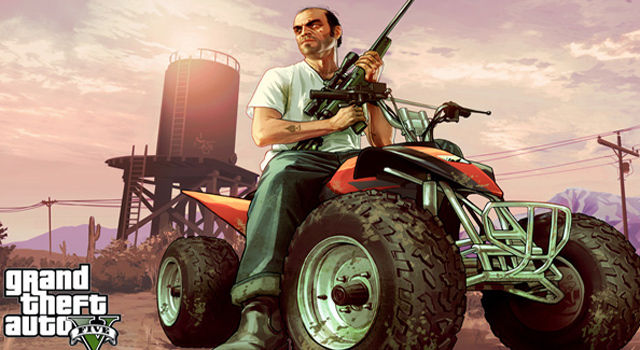 Grand Theft Auto: biking in in March 2013
And Grand Theft Auto V will arrive setting cash registers on fire and undoubtedly sparking a Daily Mail witch hunt. Valve will finally confirm Half-Life 3... as pigs circle Heathrow. The PS4 and the next Xbox will be unveiled – and, if rumours are true, be released. A new era for gaming, or simply shinier graphics? I can't wait to find out. ®
Sponsored: Minds Mastering Machines - Call for papers now open