Review: Mio Cyclo 300 cycling satnav
On yer bike, mate
Are you receiving?
The Mio Cyclo 300 occasionally seemed to lose the satellites, something I've heard experts refer to as satellite drift, and then of course lose track of where we were and say we'd made a wrong turn. It's also not very good at looking ahead, treating a large roundabout as a series of turns rather than one complete manoeuvre.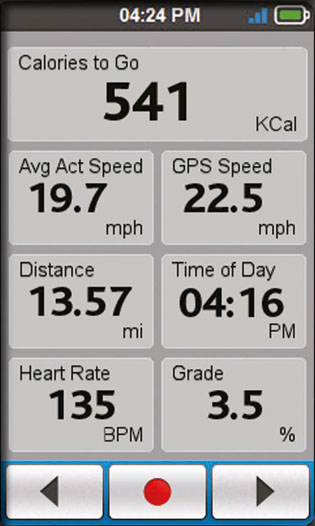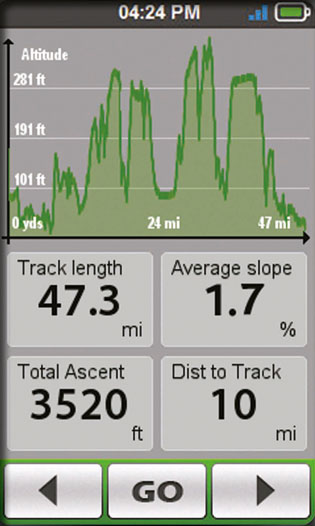 Dashboard info and Track Detail
The user interface is clear, and easy with Dashboard, navigate, history, surprise me, workout, settings. Dashboard gives you speed, distance, calories, distance to turns, and altitude. Yet on rides I found the satnav kept flicking between dashboard and maps and quite often went to a menu screen or asked if I wanted to 'start recording'. This meant having to look down and try to get it back onto the right screen needed, pain when using the navigation and the buttons are not the most sensitive especially with cycling gloves.
The computer sync feels like work in progress, syncing with Windows was temperamental and didn't provide anything as much data as I've seen from the Garmin derived Facebook postings from friends. If you want to do the same route regularly and compare performance you should look elsewhere.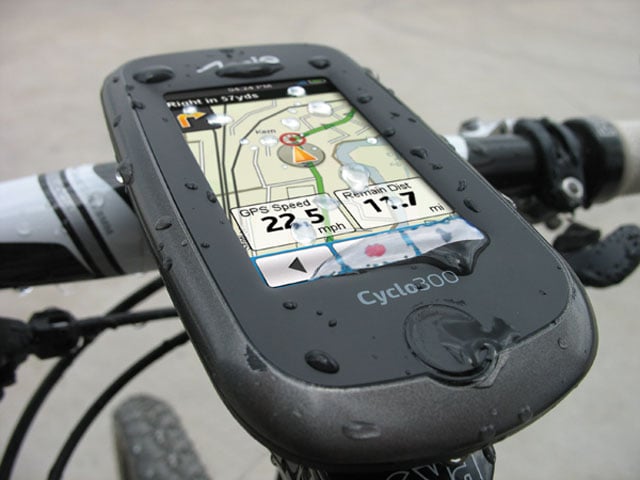 Mio's Cyclo 300: maps routes for speed or the road less travelled
The Reg Verdict
Touted at £260, the Mio Cyclo 300 can be found for around £200 with some Googling – less than a colour Garmin. So if you are the kind of rider, or shopping for a present for someone who is the kind of rider who is more interested in the exercise than the Gew Gaw, the Mio Cyclo 300 is great. If, however, you think always being in the right gear means Gortex and Lycra, the Mio Cyclo 300 is not for you. ®
Sponsored: Minds Mastering Machines - Call for papers now open

Review: Mio Cyclo 300 cycling satnav
Water resistant cycling-centric satnav with a 3in screen and added extras, including circuit and calorie counting functions.
Price:
£260 with regional maps RRP