Review: Apple iMac 21.5in late 2012
An extremely thin client
I'm a sitting behind a 2010 iMac. You know, it's one with the dodgy Seagate hard drives that Apple is replacing en masse. I must get this sorted soon, but it hasn't died ye—.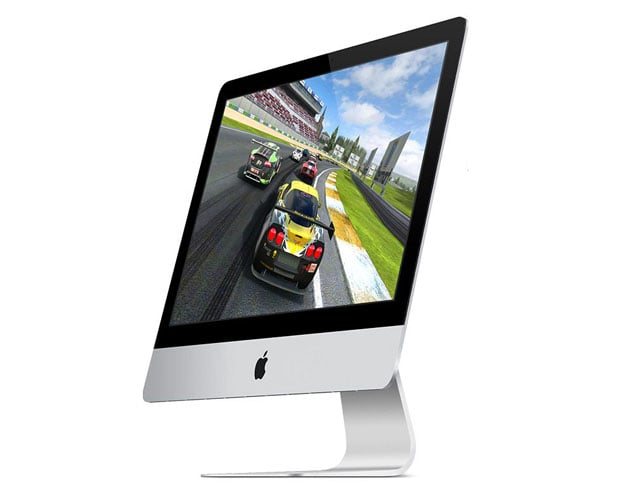 Long time no see: Apple's late 2012 21.5in iMac
Now I'm sitting behind a very late 2012 iMac. It's the super slim one that's all sealed up so no one can get inside it unless armed with a heat gun. And I'm thinking, this could be an arse pain for Apple if the drives in this model go tits up. It's not like this hasn't happened before, eh?
So yes, it's here, at last, the new iMac, not the 27in model that fanboys are waiting for, but the 21.5in base model. And no, this isn't a review model doing the rounds, it was bought and delivered – these things are out there if you join the queue. But why would you want to?
Before we get on to Apple's new design, what's inside the box is where it counts for those concerned more about horsepower than eye candy. Apple has long since abandoned stuffing Intel's mobile chippery into iMacs and with the entry-level model you get a desktop-centric 2.7GHz Intel Core i5-3330S CPU. This quad-core chip also features an integrated Intel HD 2500 graphics engine, but you'll not need to fret about that as there's an Nvidia GeForce GT 640M installed too. Admittedly this is a notebook component.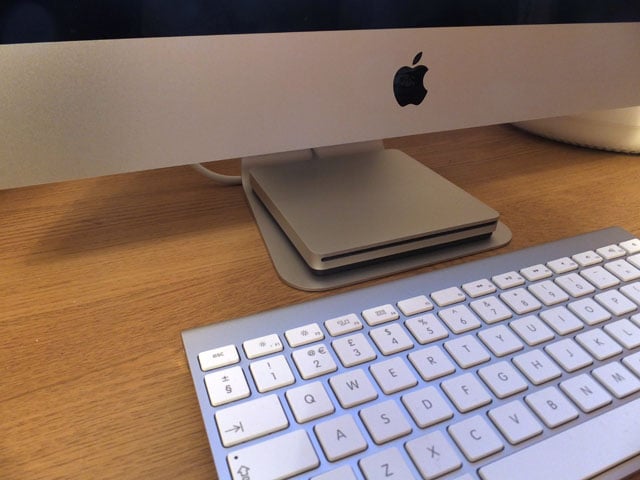 The optional SuperDrive is bound to be on the shopping list for many
Fitted as standard on all new iMacs is 8GB of 1600MHz DDR3 RAM - up to 32GB is supported, but it's not an 'end-user serviceable' upgrade - and a 1TB hard drive. You can opt for an SSD or even a Fusion combo, but it'll cost you. The Dumbo in the room is, of course, the lack of optical drive. Its absence contributes to the new slim form-factor, but those with a back catalogue of CDs and an iTunes habit, lest we forget data back-ups, are going to miss it as soon as the iMac is out of the box. Alternatively, they'll be missing £65 from their wallets if they choose Apple's matching SuperDrive external DVD writer. Blu-ray? We've heard about it.
The iMac was already out of the box when I walked into the room - I didn't buy it, a friend did - and, I'll have to admit, it was a bit of a 'So what?' experience. I spied it face on, so none of its slimness was immediately obvious. You don't notice how thick its predecessor is when you're sat in front of it and so you won't be constantly wowed by the new form-factor either. One thing you might notice or, more to point, fail to notice, is the 1920 x 1080 resolution glossy screen really does a great job of minimising reflections.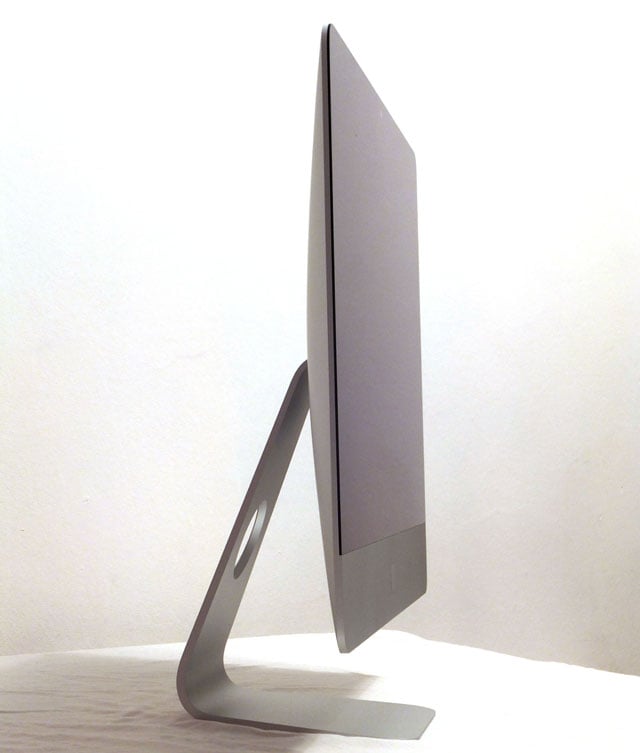 Not such a mirror finish, thankfully
Apple claims a 75 per cent reduction in reflections and I'm not inclined to argue – you really have to make an effort to spy mirroring on the glass. This has been achieved using an anti-reflective coating typically applied on optics – a process called plasma deposition that Apple has scaled up for its displays. The company also utilises another technique called full lamination to get its 5mm thinner LCD panel right up against the glass, improving transmission by eliminating a 2mm gap between display and the protective outer layer.
Frankly, I didn't fully appreciate the panel games that Apple has been up to here. Maybe it's too subtle or only really shows itself when compared side-by-side with its predecessor. That said, the viewing angles are good, with no major intensity issues even around 85° from centre. One thing is for sure, it can be dazzlingly bright. However, the default brightness is set somewhere in the middle of the range, which was absolutely fine, but novices may be unimpressed until they discover where to look.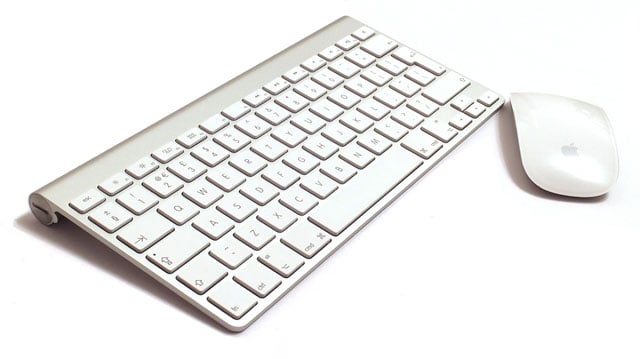 Laptop keyboard layout for your desktop computer – er, nice
Talking of where to look, in the box you get an Apple Bluetooth keyboard and Magic mouse. The latter is set to Primary click only with the right click disabled by default. Sure you can tweak it in System Preferences, but why Apple has been hanging on to this legacy approach seems bizarre given how many features are accessed using a right click these days. I know from experience that novice users don't know that they can enable the right click and even though you might do it, any additional logins you set up for family and friends will default to Primary click.
COMMENTS
As soon as I saw I couldn't upgrade the memory I lost any interest I had. I've upgraded the memory in every machine I've owned because it's normally simple, relatively cheap and gives you a decent boost in performance a year or two down the road. To be fair, I've never sat in front of my computer and thought, "if only someone would make this even thinner".
Promise me as much as you like...
...after 18 months use my power cable still remains firmly in place.
Re: What is it with number pads?
er... maybe some people have different requirements to you?
Re: THE POWER CABLE WILL COME OUT REGULARLY
Just push the connector in firmly, then run some hot-melt glue around the edges. It's the Apple way. :)
When are they going to stop?
When the thing is like a giant razor blade?
Making it this thin is stupid - it's much thicker in the middle anyway, surely it'd be a more attractive design if it was uniformly thick.
Also, the fact they've made it so thin they couldn't fit a DVD writer in is a fine example of form over function.
Although I think it goes back being about form and comes back to bad design, pure and simple.
If anyone thinks "oh nobody uses optical media, just a get a USB drive if you need it" is completely missing the point. This is a tiny, maybe £10 part that clearly IS useful to a lot of people, and looks like crap cluttering up the desk instead of being integrated into the machine. Also, the position you have it in the picture on the stand means you'll have to move the keyboard out of the way every time you want to deal with the disc drive.
Absolute nonsense from the "style" brigade.
I have an iMac here that's barely a few months old, has a dead DVD drive (from day one, I believe), but their support is so bloody awful that I would need to physically take it to a reseller's store, and come back in a week or so to pick it up. I've never heard of such bad support in >10 years of working in IT, really.