Is 'activestor' Icahn circling sickly HP?
Time for Hewletts and Packards to step up, take it private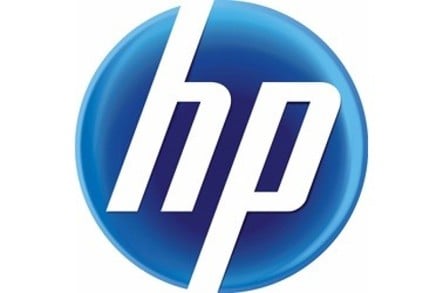 Active investor Carl Icahn – who has done more than his fair share of shaking up companies that he believes are not run properly – is rumored to be mulling a stake in HP. Hopefully not through its heart.
Icahn may or may not be interested in grabbing a big piece of the venerable IT gear maker, and if he were, he certainly would not be commenting on it in the press. And for all we know, the comments posted on Twitter, which appeared to be the original source of the rumors, are just some other investor trying to drive up HP stock so they can pump it and dump it.
If that was the strategy, it sort of worked, with HP's shares getting a 5.4 per cent bounce in early morning trading but settling down to a mere 2.9 per cent gain at the close of the market.
The Wall Street Journal reported that option traders didn't think the rally in HP's shares would hold up, and neither HP nor Icahn would comment on the rumors.
Few of us give a damn about what option traders do or don't do, but the IT industry needs for HP to sort itself out.
In recent years, Icahn has taken stakes in former search engine Yahoo! (what is Yahoo! these days, anyway?), ERP application software supplier Lawson Software (now part of the Infor conglomerate), EDA software supplier Mentor Graphics, and on Halloween Icahn's hedge fund took a 10 per cent stake in Netflix.
These rumors don't always pan out, of course. In September, rumors were going around that Icahn was interested in buying a chunk of BlackBerry maker Research in Motion, which Icahn subsequently denied.
What HP really needs is an equity investment by Warren Buffett and perhaps for the Oracle of Omaha to settle in as chairman of the board. (El Reg is only half joking here.) But this seems very unlikely.
It is a pity that Bill Hewlett and David Packard, the engineering founders at the company that bears their name, didn't make a time machine. Maybe what HP now needs to do is to go back in time and not hire ill-fated CEO Leo Apotheker. Or perhaps better still, to go even further back in time and acquire Sun Microsystems to keep it out of Oracle's hands. There are many things that are not going well with HP right now, but letting Oracle become a platform player in one fell swoop and then antagonizing Oracle by hiring Apotheker – bringing the iceberg down on the Itanic platform as a consequence – was not the answer.
But even that is over-simplifying the situation. The same things that were wrong with Sun Microsystems are wrong with HP. There is a reason that IBM has been able to kick their asses in the Unix business – and that is pretty embarrassing, really, considering how woeful IBM was in the Unix market for so long. IBM had a proprietary AS/400 market based on Power chips that it could gouge as it ate HP and Sun market share by big bites for the past decade. HP's proprietary OpenVMS platform had already dwindled by then, and Sun never had one from which to extract profits. So when IBM lowered the pricing boom on Sun, HP got knocked into the water, too.
All of the profits in the PC market (what's left of it) have long since shifted to Intel and Microsoft (and now Apple), and the server racket is under pressure as hyperscale cloud operators, who now make up a big chunk of sales each quarter, pay a lot less for servers than enterprise customers do.
You can't make it up in volume any more.
HP's own operating systems are tied to Itanium processors, not dominant x86 processors or the emerging ARM ones coming in 64-bit versions in 2013 and 2014. HP is late getting into the public cloud game, and the private clouds it is trying to sell customers are more expensive and not even based on the same technology.
The real problem at HP is that it is a box shifter with software pretensions and a desire to do more services. But developing that software takes time, which it doesn't have, or money, which it no longer has because it spent $10.7bn to acquire Autonomy. You can't fix that. (Any more than Sun Microsystems could fix its woes by open sourcing the family jewels. Sun's problem was not that people didn't love Java and Solaris, but rather that it charged too much money for its systems.)
Mostly, what any company that is in a tough spot can do is wish it didn't miss its opportunities. Instead of trying to build an IBM by acquiring Compaq, EDS, and others, maybe HP should have been thinking about how to build an entirely new business, like Apple did. It is easy to criticize, but very tough to do. Look at how long Apple sucked water after being a pioneer.
Maybe what HP really needs to do is get a fresh start. Maybe it should go private, get a new board of directors, and hit the big red button.
The company generates on the order of $130bn in revenues and has a market capitalization of only $27.4bn. (That's after the Icahn rumor bump.) A 51 per cent stake would run just under $14bn. So rather than have a corporate raider like Icahn come in and make trouble, maybe it's time for HP to borrow the money (interest rates are low, after all) and make its own trouble. And get Wall Street out of the equation, which would be one less headache.
There must be a Packard and a Hewlett that is the right age to step up to the plate, share the reins, and rebuild the company; hopefully some of them studied engineering. The William and Flora Hewlett Foundation is run by the five children and dozen grandchildren of that founder, and the David and Lucille Packard Foundation has a few of the techie children and grandchildren of the other HP founder.
Susan Packard Orr, whose husband David has a BS in symbolic systems from Stanford and who worked with a slew of internet startups and then Yahoo!, is no slouch. Packard Orr has a BS in compsci from New Mexico Tech and a BA in economics and then an MBA from Stanford. Walter Hewlett, the oldest son of Bill Hewlett, has his own masters in engineering from Stanford.
If this were a novel, having HP go private and putting Hewletts and Packards back in charge would be a pretty decent narrative arc. In reality, it is hard to imagine any of the family wanting to tackle this job or having the skills to get HP out of its many corners. Besides, it would smack of monarchy.
Having said that, IBM didn't start losing its way until Tom Watson Jr. retired.... ®
Sponsored: Minds Mastering Machines - Call for papers now open