Beating panels
Not that its been all bad news on the telly front. TV sizes have been creeping up, news certain to delight home cinephiles. Sharp offered the mouth-watering 60in LC-60LE636E for a mere £1999, while Samsung tempted with its largest ever Smart TV, the spectacular 75in UE75ES9000 (£8000). Those looking for high impact screens were suddenly spoilt for choice.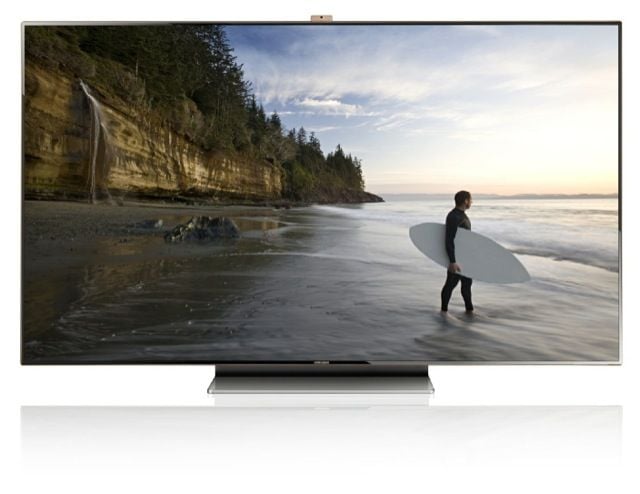 Samsung's stunning 75in ES9000
And with 4K x 2K Ultra HD emerging from the shadows, it seems things are set to get larger still. Sony got the Ultra HD party started at German techfest IFA, with the unveiling of the 84in Bravia KD-84X9005. The set's images were almost as stunning as its price, a cool £25,000. Expensive certainly, but 4K is a genuine evolution of the TV experience.
The screen does a marvelous job of up-rezzing Blu-ray, and Sony even had a neat trick up its sleeve to compensate for the lack of native 4K content: a bundled 4K media player pre-loaded with movies, some of which you might actually want to watch. The catch of course is that this media player is only being distributed Stateside; there're no similar plans for Europe, says Sony UK.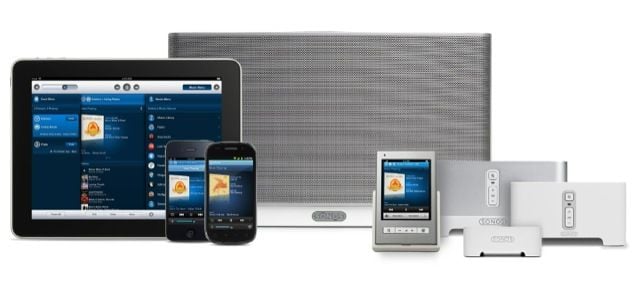 Sonos' wireless hi-fi: the over-air audio pioneer dominated the market in 2012...
LG duly followed with its own 84in Ultra HD monster, the £22,500 84LM960V, while Toshiba waits in the wings with another iteration. With a (limited) 4K Astra channel expected to launch during 2013, it seems Ultra HD is revealing legs - and they look rather lovely.
2012 has also been the year that Wi-Fi Hi-Fi finally became a mainstream proposition. Surprisingly, the driving force hasn't been Apple with its AirPlay tech, but wireless audio pioneer Sonos. £259 gets you the ageing Sonos Play:3 Wi-Fi bridge and an elegant new way to listen to music. The brand's enormous success has caught traditional audio companies napping, but now they're all fast tracking rival systems. Perhaps the most interesting is Pure. Cheaper and distinctly more colourful, the Pure Jongo wireless music proposition may yet become the Swatch of streaming music.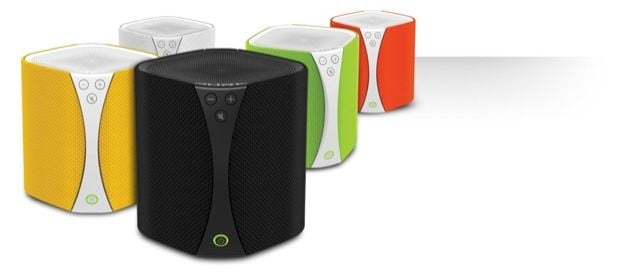 ...but 2013 may belong to the Pure Jongo
YouView at last
The DVR scene also deleted its doldrums during 2012, with a selection of nifty internet-connectable digital TV recorders, the best of which was YouView. It may have landed two years behind schedule and cost £70 million to develop, but this next-generation box, the Humax YouView DTR-T1000, was worth the wait. Seamlessly integrating internet-delivered catch-up with digital terrestrial broadcasts, YouView sets a new benchmark for timeshifters. Freesat was quick to follow with its lookalike Free Time service, again using a Humax-made box, the Humax HDR-1000S. Unfortunately, this proved buggier than an Ikea crèche. View21's Freeview+HD IPTV DVR impressed me too.
If there's been a defining trait this year, it's "smart" connectivity: TVs, Blu-ray players, AV receivers - if your latest toy doesn't have an Ethernet port or Wi-Fi built in, then it's most definitely of the wrong vintage. This trend has fuelled an IPTV gold rush, which has seen BBC iPlayer, Netflix, Lovefilm Instant and numerous other cloud-based services pouring into devices.

YouView showed how to combine catch-up and broadcast TV
2012 was also the year that analogue TV finally shuffled off this mortal coil after more than 70 years of sterling service. It's testament to the efforts of Digital UK that nary a tear was shed when the plug was finally pulled on 24 October.
The switchover, which began in 2008, involved digitising 26 million homes and re-engineering 1100 transmitters, in the process extending Freeview coverage to 98.5 per cent of the country. Oddly, it was the demise of Ceefax, a BBC teletext staple for 38 years, which seemed to elicit more emotion. Ex-PM John Major was even prompted to say that it would be "much missed", confessing he used it to keep abreast of the cricket scores during his tenure at Number 10.
Will 2013 prove just as momentous? Stay tuned… ®
2012: an epoch-defining year for home entertainment
COMMENTS
For the average Brit? Not so much
As far as home-ents hype goes, yup lots of talk. However in terms of actual stuff that ordinary people have and use: very little changed.
Probably the biggest event of the year was the turning-off of analog TV, although that was more of a ceremony than a world-shattering paradigm change.
As for 2013? I fully expect nothing much. Radio will go on as before. The internet will have slightly less SPAM and slightly more advertisements. TV will continue on its downward spiral of more repeats and fewer worthwhile programmes (although it's a racing certainty that reality TV will increase, like an annoying rash). There will be a few good films amongst the dross and possibly the same can be said for gaming, too.
I might buy a tablet.
Re: For the average Brit? Not so much
"slightly less SPAM and slightly more advertisements"
I put it to you that targetted advertising which generates a fairly small pool of adverts to show you based on recent activity is largely indistinguishable from spam, inasmuch as it can show you the same advert over and over again across multiple pages and multiple sites.
The fact that someone paid for it to be there doesn't make it any less spammy.
Lets hear it for adblock, eh?
2012 may have confounded Mayan predictions of global catastrophe
Not yet it hasn't!
Epic year for me
It was the year I tossed my Xbox in the trash and stopped my cable TV subscription. I got tired of over 30% ads in the very few things I actually wanted to watch. I got tired of everything either being a tired sequel retread or a crappy ripoff of another country's original idea (I'm looking at YOU, American "Top Gear"). I got tired of Speed channel cutting my bike races for NASCAR. I also saw no movies at the local theatres.
Now I download my entertainment from various places on the net.
"Will 2103 prove just as momentous? Stay tuned… ®" - I suspect I won't be here.