Six of the best Nintendo Wii U games
Half a dozen titles for your two-screen console
ZombiU

With Resident Evil and, seemingly, Dead Space both eschewing traditional survival horror in favour of something more action-based, it's refreshing to witness a developer happy to do just the opposite.
ZombiU depicts a reasonably accurate representation of modern day London, albeit one overrun by the undead. The Blight, as supposedly predicted by Royal Astronomer John Dee in the 1600s, having transformed the living into soulless monstrosities.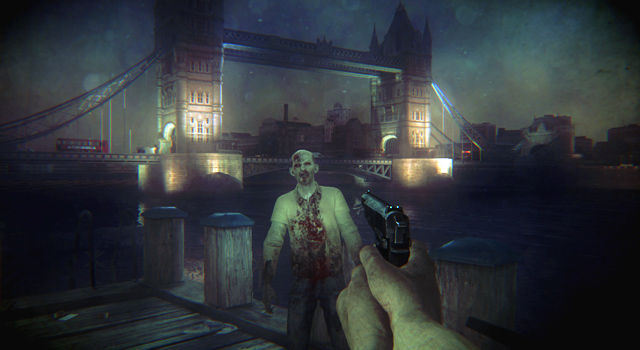 As a result of Dee's predictions, Charles II formed the Ravens, a Torchwood-like group dedicated to restoring humanity. As a survivor – or rather a string of survivors, as if you die that's all she wrote for that character – it falls to you to follow the Ravens' guidance and drive back the hordes.
What ZombiU gets spot on is its atmosphere, as right from the start you're thrown in against the zombie hordes with only a handful of bullets and a cricket bat to defend yourself. Taking stock of any given situation is the key to success, with explosive barrels, natural barriers and gun emplacements all coming into play as you formulate a plan.
Adding to the sense of dread is your torch, which seems to know just when to run out of juice and the way in which ZombiU uses the GamePad.
Here, the GamePad takes care of everything from scanning environments, to decoding angelic script and managing your inventory. The caveat being that while you're busily engaged on the touchscreen the game doesn't pause, meaning your character is still at risk of attack.
It's a surprisingly successful way of heaping stress on the player, whether frantically inputting a key code, or simply switching weapons should your gun run dry mid-encounter.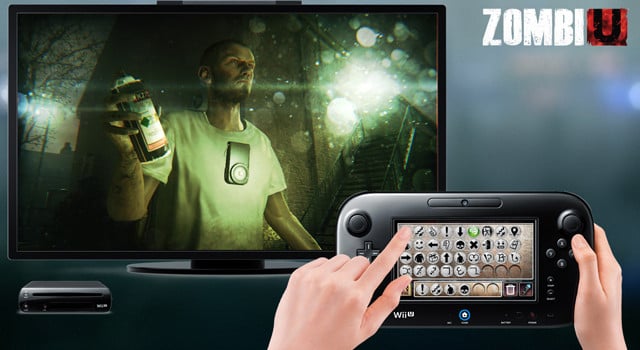 The game isn't without its flaws, however. Sudden spikes in difficulty can tip stressful situations to the point of being annoying. Dispatching zombies with a cricket bat, though deliciously gory at first, becomes tedious without a way to upgrade it and the story rather fizzles out too.
There is even a hint of a multiplayer mode thrown in, where one player can place zombies and another simply survive. But again, there's an overwhelming suspicion of underdevelopment.
ZombiU is full of the kind of ideas we were promised when the Wii U was first talked about. Smart GamePad integration points towards new gameplay mechanics, and the sense of potential is pervasive. Yes, there's a feeling of the game not being properly joined up, but for a new IP on new hardware, there's much to impress. ®

Reg Rating
75%
Price
£50
More Info
Official ZombiU website
Sponsored: Minds Mastering Machines - Call for papers now open