Six of the best Nintendo Wii U games
Half a dozen titles for your two-screen console
Sonic & All-Stars Racing Transformed

Sonic & All-Stars Racing Transformed is easily one of the most pleasant surprises of recent times. A game transformed from its predecessor in more than just name, as beautifully designed circuits, weighty steering, fun items and an awesome soundtrack ups the quality in every conceivable way.
Of course, the other side of the 'Transformed' moniker is the ability of your kart to shape-shift into boat and plane as dictated by tracks which crumble and change themselves as you put the laps in.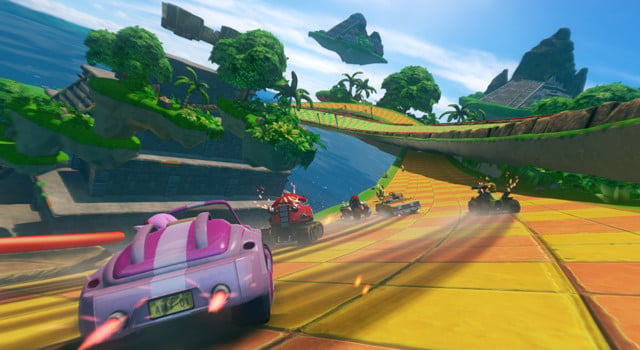 Sumo Digital has also plumbed the depths of Sega's rich history. Characters and locations based on Panzer Dragoon, Samba de Amigo, Sonic, Afterbuner, Nights and more making for stunning arenas in which to put the pedal to the metal.
On Wii U there are further joys to behold. The GamePad's screen displays not only a map à la Super Mario Kart, but also a rear view mirror so with a quick glance you can check what's behind you. Just like real driving then… only with hedgehogs.
During the US launch there were claims that the game was broken, with speed boost stages apparently missing checkpoints. I'm happy to report that the PAL version sports no such issues, if my review version is anything to go by.
If you have that many eager participants nearby, the other big improvement is the upping of the player count to five. One taking on the GamePad, with the rest on Wii controllers, Pro Controllers et al.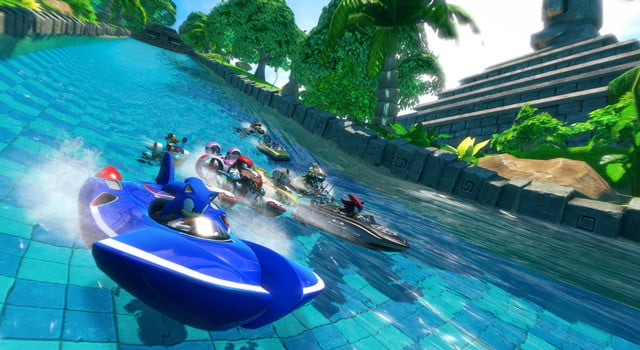 As in Mario Kart Wii, players can use motion controlled steering which is perfect for enticing veterans of Nintendo's racer. You can use the Mario Kart steering wheels as well, of course. I might also suggest turning on the flying aids at first too, as piloting can be tough.
Away from motion control you are free to use the analogue sticks on both the GamePad and Pro Controller. Controls here are responsive and skidding around corners is an absolute joy.
Easily one of the Wii U's best multiplayer games and a must for anyone who has ever lost themselves to the charms of Mario Kart. Indeed, it could be argued that Sonic All-Stars is actually superior in terms of handling, and certainly in terms of visuals.

Reg Rating
85%
Price
£50
More Info
Official Sonic All-stars website
Sponsored: Minds Mastering Machines - Call for papers now open