Six of the best Nintendo Wii U games
Half a dozen titles for your two-screen console
Nintendo Land

This title is Wii U's equivalent of Wii Sports, in that it's aimed largely at accommodating multiplayer while convincing your gran to get up and have a go. It's also one of only two launch titles to really show off Nintendo's patented asymmetric gameplay, the other being ZombiU.
Nintendo Land constantly challenges the tablet-wielding player to deal with a different set of interactions and objectives than those using the traditional Wii controllers. Take the most basic game available Mario Chase which tasks Mario to keep away from the persuing toads.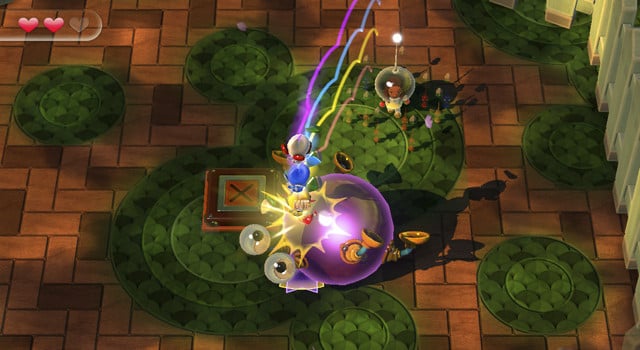 As Mario, the GamePad player has but two advantages: a map complete with toad locations and a 10 second head start. The toads meanwhile have only a distance-to-Mario indicator and strength in numbers.
Fortunately for them, the maze is also split into four distinct quarters meaning shouts of 'Red, red! No, wait, he's in blue!' will soon be booming across your lounge.
It's a delightful illustration of a gameplay type which would be all but impossible to replicate on any other device, and one enhanced by the hilarious decision to film the Mario player and plaster his or her giggling face on the main TV screen to goad the toads.
Luigi's Ghost Mansion and Animal Crossing: Sweet Day are riffs on that chase mechanic – though each is just distinct enough to feel different – while Metroid Blast and Zelda Battle Quest offer rather more inclusive challenges to bring the GamePad player on to the same team.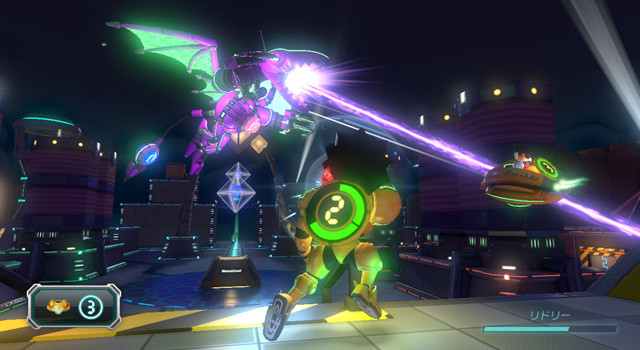 The solo Wii U owner needn't feel entirely left out either, as Yoshi's Fruit Cart, Takamaru's Ninja Castle, Balloon Trip Breeze and Donkey Kong's Crash Course come to the fray, each exploring the GamePad's touch and gyroscope functions. Elsewhere, Pikmin Adventure makes for a relatively large campaign that acts as a tease for Pikmin 3 while providing plenty of group-based (and solo) thrills.
Damp squibs come in the shape of Octopus Dance (a poor Just Dance-style rip-off), while Captain Falcon's Twister Race makes for an unsatisfying time trial racer that really has little in common with F-Zero.
Nintendo Land is a day one purchase you really need to make, if only to answer those questions of: What does it do that the Wii can't, then? Fun alone, better with friends, and but a small taste of what Nintendo can do with its latest innovation.

Reg Rating
80%
Price
£50
More Info
Official Nintendo Land website
Sponsored: Minds Mastering Machines - Call for papers now open