UK server market lifeless: Customers just want fresh, young models
Revenues slump 10 per cent to $430m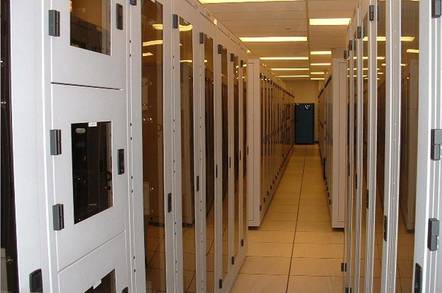 The UK server market was like the surface of the Moon in Q3 - there were no signs of life.
The value of the sector plummeted 10 per cent to $430m in the three months, led by declining legacy non-x86 systems - down 22 per cent to $100m. Even x86 systems experienced a 5 per cent decline - to $330m.
Giorgio Nebuloni, IT market analyst at IDC, said customers were waiting for the primary server vendors to refresh the line-up of big iron machines in Q4 and into the New Year.
"All the major product lines were a bit long in the tooth," he told The Channel, "so customers wanting to refresh were waiting until Q4 or perhaps the first half of 2013".
Big Blue updated the Power System with Power 7 +; HP announced a refresh of Integrity; and Oracle confirmed a new roadmap (PDF) for Sparc.
Nebuloni said most of the customer segments across the UK spent less, though large corporate customers probably did most of the buying.
"We saw market uncertainty overall," he claimed. "The government and mid-market were constrained".
Market leader HP saw sales fall by low single digits, IBM by double digits in the 20-plus percentage range, and Oracle fell even more sharply.
Dell was the only major vendor to post growth up by double digits.
IDC refused to provide specific growth numbers or market share data.
Pent-up demand for refresh should lift the market in Q4, the beancounter predicted.
"But overall the market dynamics should be the same, we don't expect a collapse or a major boost in spending," said Nebuloni.
Some of the major players in the channel - including distie giant Arrow - reckoned a rebound in the server market was on the cards this year but this is now looking less and less likely. ®
Sponsored: Minds Mastering Machines - Call for papers now open