Bungie talks up 'genre-defining' Destiny shooter
As 'deep' as Star Wars, apparently
Halo and Marathon developer Bungie has officially confirmed its next project will be called Destiny, a futuristic shooter with "a universe as deep as that of the Star Wars franchise".
Details of the game were splashed across the web when a blabbermouth leaked the project write-up to IGN after getting his mitts on Destiny's story and concept art material compiled by an ad agency.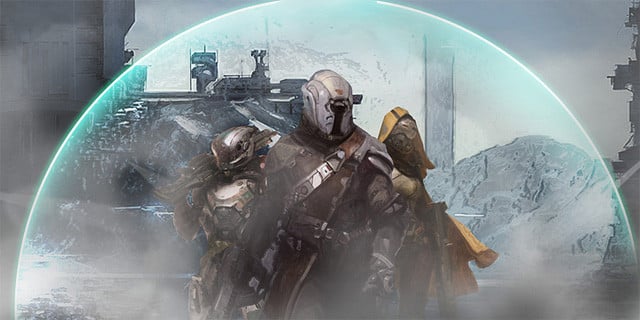 Bungie realised there was little point in keeping quiet and took to its official blog to corroborate Destiny reports.
"Go ahead. Take a peek. It's alright. We weren't quite ready, but we will be soon, and we can't wait to finally show you what we've really been up to," it said.
While concept art has a faint Halo feel to it, the leaked documents describe a game set "seven hundred years from now in the Last City on Earth, in a solar system littered with the remains of man's Golden Age."
Slightly different, then. Just about.
The reveal goes on to detail a massive alien ship that hovers over the planet, protecting it from strange alien monsters that creep in from the edge of the universe.
"We want to make it feel like a mythic adventure," said Bungie co-founder Jason Jones.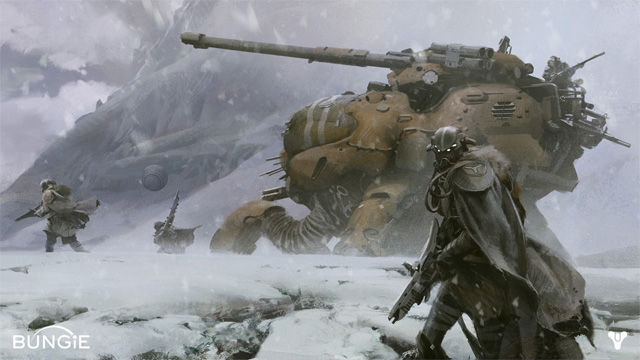 Reports suggest the game was one of Activision's best kept secrets. The publisher had apparently told investors it would be "genre-defining" and one of two huge growth opportunities over coming years, alongside the Call of Duty franchise.
We'll undoubtedly hear more about Bungie's Destiny at next year's E3 games conference in Los Angeles. Hopefully alongside a whole bunch of next-gen Xbox and PlayStation news. ®
COMMENTS
As 'deep' as Star Wars?
Ewoks deep?
Or Jar Jar Binks deep?
Companies keep projects under wraps in case of unexpected delays and to keep expectations in check. That has now been blown because of some marketing weenies inability to control themselves. If I ran Bungie I would be firing that company and let it be known publicly why. Some things are worth waiting for and this societal need for instant gratification is moronic.
If you cannot trust the people you do business with, it is time to move onto others you can.
Re: As 'deep' as Star Wars?
getting off with your sister deep maybe?
then you want RPG not FPS... they are different animals. i like both as they offer different things. FPS these days are often mainly online with a tacked on single player (such as Battlefield before it sold out)
try deus ex, mass effect, skyrim, fallout etc.
a fallout online game would be amazing
i must admit i do prefer the more intelligent games where my actions decide my fate further on.
i dont buy a football game and complain its not got enough shooting ;)
>i dont buy a football game and complain its not got enough shooting ;)
But if you bought a shooting game and wanted to shoot footballers, then Sensible Software's Cannon Fodder is for you, as at one pint your plucky platoon stumbles across a pixel-perfect Sensible Soccer match.