WCIT leak: CHAOS will REIGN if telco talks fail
Dubai discussion of International Telecoms Regulations could also mean nothing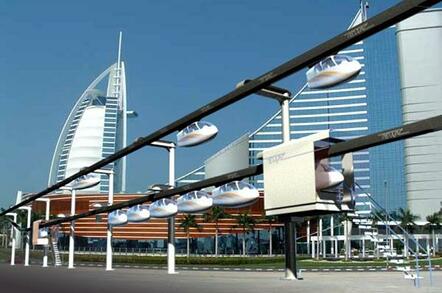 As delegates prepare for the intolerable privation of a five-star junket in Dubai to debate re-framing the decades-old International Telecommunications Regulations (ITRs), a leaked management briefing from September warns that chaos may reign if the talks don't reach a consensus outcome.
The document (at WCIT Leaks, here (PDF)) was drawn up to get delegates to the retreat singing from the same song sheet, so to speak – or at least to make sure they know what's on the set-list.
The document's author holds the view that the Dubai meeting will be a battle of the blocs, with the USA, Europe and Asia broadly aligned on one side, Africa, Russia and the Arab states on the other. America's favourite outcome would be to have the new ITRs as nearly-identical as possible to the old document, drawn up so long ago it still calls the ITU the "CCITT".
The briefing suggests that if the ITRs are substantially revised, as many as 40 countries more-or-less aligned with the USA would refuse to sign the treaty, effectively splitting global Internet regulation.
Even if a heavily-revised set of ITRs were to emerge as the consensus – highly unlikely given America's strong opposition to the treaty – the document warns of a likely "anti-ratification" campaign in OECD countries. The ITU apparently believes it would be able to counter such a campaign.
Complaining about the "well funded" campaign against the ITR revision process, the document claims that "The lobbying group that initiated the campaign has probably lost control of it and regrets the intensity of the attacks against ITU (the sponsors of that campaign support ITU-D, ITU-R, and much of ITU-T and probably did not realize that the attacks directed against WCIT would turn into general attacks on the ITU as a whole)."
It continues: "negative media coverage in the US continues, and is now starting to appear in developing countries, and the Secretariat continues its effort to counter this. In particular, as the Secretary-General has said publicly, we should encourage Member States to conduct open consultations at the national level." ®
Sponsored: Minds Mastering Machines - Call for papers now open