A tweet too far: UK contempt law reform push begins
I hold the interwebs in utter contempt, dear boy!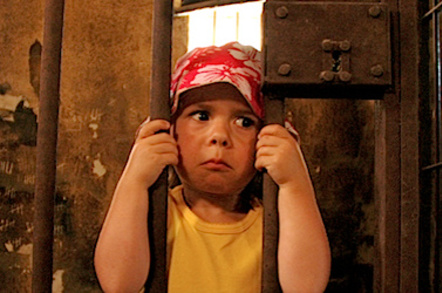 The Law Commission opened public consultation on contempt and the internet today, after the Attorney General confirmed last week that the matter was to be reviewed in the wake of recent high-profile contempt cases that originated online.
The views of English and Welsh citizens will be sought about the 31-year-old Contempt of Court Act.
Reforms to the 1981 legislation could be the end result, with the Law Commission mulling over - among other things - whether jurors should have any internet-connected devices on their person confiscated during court proceedings.
During a trial, jurors are urged against seeking or disclosing information relating to the case they are sitting in on. But there are concerns that these warnings do not go far enough to prevent details of a trial from being leaked online, for example.
"Whilst it is not possible to know for certain the scale and nature of contempt committed by jurors, we consider that a range of measures should be considered when attempting to address these problems," the commission said.
A juror's ability to access material about a case online is one area of concern, although it's clear that such web-browsing cannot be policed outside of the courtroom.
The 134-page consultation paper [PDF] noted that some have described such action as "too drastic" but goes on to add that it's common practice for all electronic devices to be prohibited from some US courthouses or removed daily from jurors by the judge.
It is clear, though, that the Law Commission is tackling an Act that has become somewhat outdated. It said:
The manner of communication via modern media, including email and social networking sites, is different from the traditional print media that would have involved a journalist writing copy for a newspaper that is printed in hard copy by the corporate body and distributed by that body and other wholesalers and retailers to the readers of the alleged contempt.

One of the most important differences is that there is much greater likelihood of the 1981 Act applying in relation to communications by individual citizens. Not only are professional journalists potential publishers for the purposes of the 1981 Act, but so is any citizen who writes a blog or posts emails or tweets to a section of the public.

A further difference of significance is that a web-based publication is likely to be more readily available to a section of the public for a far longer period than a printed copy would be.
The Law Commission said in the consultation paper that it believes "that there may be merit in reforming the law so that breaches of section 8, and (if adopted) a statutory offence of searching for information, are both tried only on indictment. "
It added that the Attorney General "could maintain responsibility for such prosecutions in order to avoid any problems with conflicts of interest if the CPS were to prosecute".
The commission said that sanctions relating to a breach of section 8 of the Act were currently limited to a fine or imprisonment for up to two years. It said:
There is clearly a need for the courts to have the appropriate powers to deal with this conduct depending on the circumstances of the offence. It seems illogical for the penalty to be restricted to a fine or imprisonment when in some cases it may be appropriate to have the power to impose a community sentence.

On the one hand, a potential sentence of imprisonment for up to two years may be regarded as harsh for breach of section 8 where the defendant's article 10 rights will be engaged. On the other hand, the consequences of committing this offence could be serious, both for the defendant in the original trial and for the public's confidence in the system of trial by jury.
In effect, the commission is calling on reform to make it clear that any juror found to be seeking information about a trial either online or by other means should be deemed a criminal offence.
But matters of contempt aren't limited to the courtroom.
Earlier this month Sally Bercow - wife of Speaker of the House of Commons John Bercow - quit Twitter, following a series of legal gaffes that included her asking the nearly 60,000 people who "followed" her on the micro-blogging site to tell her, on behalf of a friend, what had happened to a teenage girl who had allegedly been abducted by her teacher.
The tweet named the child, even though the child's identity is protected under section 39 of the Children and Young Person's Act 1933. It is a contempt of court to publish such information.
Some argued that it was wrong to consider Bercow's tweet to be in contempt of court because she was not a journalist publishing the information in a newspaper.
However, the Attorney General Dominic Grieve QC clarified in Parliament on 21 November that the same legal framework applies on the internet that applies offline.
The consultation ends on 28 February 2013. ®
Sponsored: Minds Mastering Machines - Call for papers now open