Nokia Lumia 820 WinPho 8 review
Smaller, cheaper... nicer
"Hello. Hello? I'm on a Nokia"
The story of ordinary phone calls on both Lumias is not, I'm afraid, very good. All calls on this handset sounded muffled, the treble appears to be clipped, leaving the incoming caller muffled. I regularly received complaints of drop-outs. And as with the 920, the ringtone and volume are nowhere near loud enough. On both phones I missed far more calls than usual.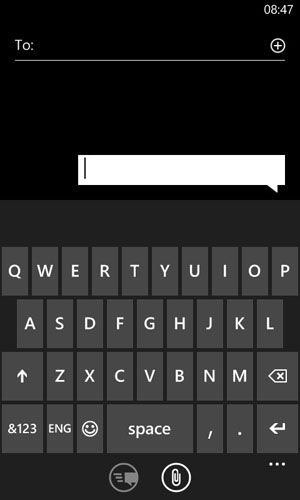 Key concerns: the case for spacebar space
The on-screen keyboard also posed some problems. The space bar is too small, and I regularly found strings of words separated by commas: rather,like,this. Microsoft's word correction is terrific, but it doesn't help with this one. As you can see from the photo, the keyboard designers chose to include dedicated keys for a language button and smileys – leaving the space bar very cramped. Some visual differentiation of the return and modifier keys – a bog standard usability feature of every other smartphone – would also be very welcome.
We've covered the latest cut of Windows Phone and the Lumia 920 in some depth already – so the pluses and minuses will be familiar to you. The platform is terrific for social media integration, and Facebook users love it. Nokia is right in wanting to put WinPhone in front of people, and let it speak for itself. For a Facebook user the experience really blows the rivals out of the water.
Even so, the WP app marketplace hasn't improved much, if at all in the past year, and Windows Phone hasn't received a year's worth of improvements. It's gained tethering, a kid's zone, and sizeable tiles, but it's got some way to catch up. Microsoft urgently needs to make user land improvements – having done the grunt work of putting the new OS on a stable new kernel, it still lacks some bullet-point features standard elsewhere.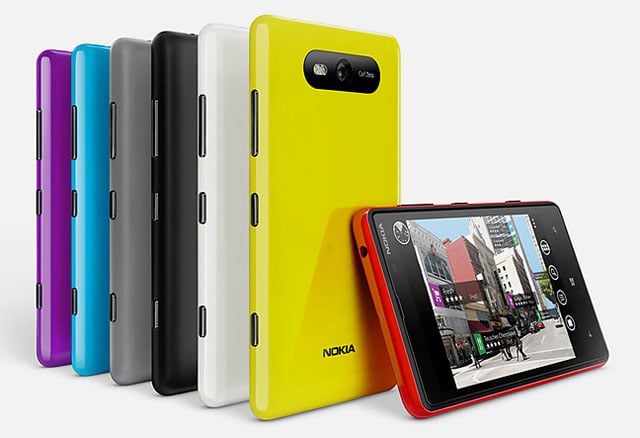 Quirky in places, but likeable all the same
Mac owners should hold off until Microsoft can ship a stable version of the Mac connector client, Windows Phone – it simply isn't usable. You may get one or two successful syncs of small batches of media at first, if you're lucky, but it consistently crashes after that. The device isn't 'browseable' either, as it is on Windows.
Verdict
From my experience, there are question marks over the muffled calls and loudness issues with the Nokia Lumia 820. Likewise, the pace of evolution of the WP8 ecosystem, gives pause for thought. Hopefully a firmware fix will sort the call audio out, which impacts on its review rating a little here. It's a pity because overall I found the handset surprisingly comfortable and reassuring. With the Lumia 820, Nokia has made a solid (no pun intended) mass market phone, looking for a mass market. ®
More Handset Reviews

Acer
CloudMobile
S500
Nokia
Lumia 920
A History of the
Smartphone
Sony
Xperia T
Apple
iPhone 5
Sponsored: Minds Mastering Machines - Call for papers now open
Nokia Lumia 820 WinPho 8 review
Nokia's less imposing WP8 handset comes at a lower price but with a lower res screen too.