Welcome to 'Vulture South'
Australian Reg readers have spoken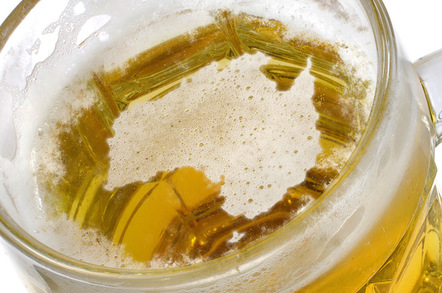 A couple of months ago, we asked Australian Regreaders how we should refer to our Asia-Pacific bureau based in Sydney.
El Reg obviously wasn't quite right, given that Spanish phrases other than "Hasta la vista, Baby" and "Living la vida loca" aren't exactly in common usage in Australia.
We offered readers five alternatives, namely
Vulture South
The Antipodean Eyrie
The APAC Nest
The West Pacific Wing
The World's New Economic Hub
The winner, by a fair stretch, was Vulture South, which as you can see in the graph below mopped up 57 per cent of all votes.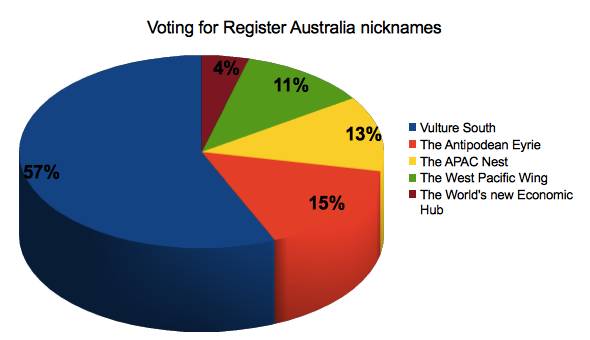 The people have spoken: Australian readers can now call us 'Vulture South'
The sharp-eyed among you may also recall we offered two fondleslabs as prizes for entrants. Those are on their way to the two winners, Sydney's Nigel W and Melbourne's Peter Nick P. Congratulations to both.
Correspondence received during the contest suggested we may have erred by omitting some very Australian names from the list, such as "The Rego". International consultation acknowledged the qualities of that name for Australians, but also saw concerns expressed about its potential to confuse international readers. Vulture South also fits in nicely with our San Franciso bureau's occasional habit of referring to itself as Vulture West. ®