Ten PlayStation 3 games you may have missed
The Sony side of the street
F1 2012

Codemasters' annual refresh of Formula One action is as predictable as this year's championship. We spend 12 months hoping for something different, but eventually end up with the same result… just about. Either way, diehard fans of the sport will appreciate the realism and, of course, FIA's changes to last year's ruleset. The UI system has been radically improved too, with F1 2011's horrendous menu ousted in favour of simplicity. The addition of Champions Mode also brings something new to the pitstops, as challenging as it can be.
Gamers are faced with the task of beating the six champions who currently race in F1, each with their own individual scenarios. It's a nice idea, but offers little replay value and would have been good to see some historic champions included rather than those still racing.
While as usual, the realism and responsive controls can be difficult for those more accustomed to casual racers, the game is awash with tips on how to use systems such as KERS and DRS effectively. The 60fps graphics are pretty mind-blowing too. Unfortunately, I did read negative reports about using the latest F1 with a gaming wheel, but have yet to try it myself. Your mileage may vary.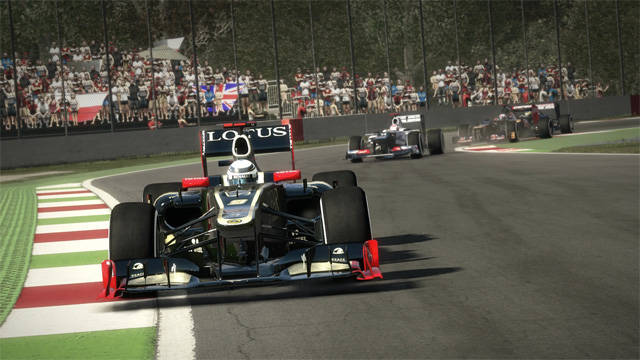 Reg Rating
80%
Price
£25
Platforms
PS3, Xbox 360, PC, Mac
More info
Codemasters
Little Big Planet Karting

When it comes to PS3 racers, most of my time has been spent taking my Sackboy for a spin in Sony's answer to Mario Kart. As with the more established LBP games, the target audience is clearly those yet to sit a GCSE exam. Even so, at the very least, adults will still appreciate the fun factor highlighted by the imaginative design.
As soon as players have skipped Stephen Fry's patronising instructions – needed perhaps for the little'uns used to hearing his Harry Potter readings – they set to work navigating a virtual globe of levels synonymous with the Little Big Planet style. Rather than platform based scenes, though, these levels are racetracks that see our customisable character speed through in a bid to take the central podium. As you'd expect, there are plenty of power-ups, quirky shortcuts and a profusion of collector items.
It'll take something very special to ever snatch Mario's crown in the casual racer department and LBPK is hardly a compelling case. Still, it's definitely worth considering for those who have regular PS3 battles with the nipper.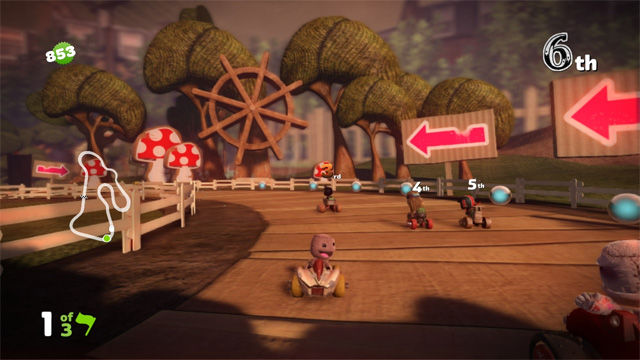 Reg Rating
80%
Price
£38
Platforms
PS3 only
More info
Sony
Sponsored: Minds Mastering Machines - Call for papers now open