Channel players hit the pub for Christmas... it's been a long year
Conferences, closing deals - anytime is pub 'o clock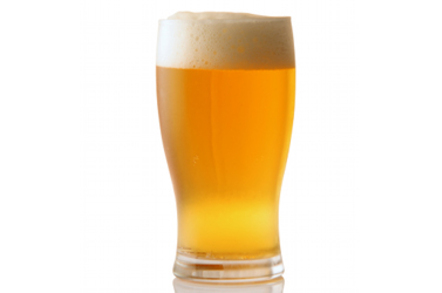 Well, it's nearly over. For a lot of us 2012 has been a tough old annus horribilis.
Continued economic uncertainty at home and abroad has made life particularly difficult for some resellers and software vendors, and the slightly pessimistic forecast is that things are going to improve only very slowly next year.
Of course this puts all sorts of pressures on the channel, but as I've tried to relate over the past few months, there are strategies for coping, and even using the situation to your advantage to make lasting improvements to your business and smart career moves.
More importantly though, where's the party? I've worked at a reseller, one of the Big Four consultancies and at a number of software vendors, and I don't think I've ever seen an industry where quite as much extra-curricular drinking goes on.
Now this isn't necessarily true of every role, and it's certainly not the case in the big name consultancies. But in sales and marketing at least, on the vendor and reseller side, it's a relationship-based business, and that relationship building is more often than not done down the pub.
I once worked with someone, a solid professional with a great track record who had done well wherever he had worked, but probably the first thing I was told about him when he arrived was that he liked a drink. Ditto another joiner soon after, who turned out to be less successful. Doesn't matter how good they are at their job, the piece of info deemed to be most important was their propensity for sinking buckets full of alcohol.
It's an almost round-the-year phenomenon too, only broken by the summer holidays. Endless awards ceremonies, industry bashes and other jollies where we can all meet, build relationships, tell appalling jokes and get a bit merry.
Is it just a UK thing? Northern European? There's probably some cultural link there. After all, Binge Britain is a world away from the drinking culture in Southern Europe, though God knows they have sorrows to drown at present.
Is it just an excuse? Maybe. I don't recall many deals that have actually been sealed in the pub, in fact everyone tries to actively avoid work talk. But face-time is vital, and in a lot of ways I think the risk of not taking part is that you'll lose business.
Now I must add a small disclaimer in here. I am the last person to criticise this arrangement. I think over the past 15 years in the industry I've proved more often than I'd like to admit my affinity with this social aspect of channel life. But is it time for the industry to move on? It can be pretty prohibitive to those – admittedly few – sales guys who don't like a drink, and it perpetuates a male dominated culture which can make it even more intimidating for women looking to make their way in the channel.
In a lot of ways the whole events/social scene is a hangover from the dot com days of the late '90s, when the channel really came of age. Lots more money was floating around back then of course, but the big sales kick-offs and award events have remained. To be perfectly honest, it's unlikely that things are going to change anytime soon ... and why should they?
But as the boozy social channel calendar builds to its yearly crescendo, I have a word of warning for bosses. Christmas is definitely not a sprint; it's a boozy marathon that can incur a fair number of casualties along the way. I've heard of fights, arrests and even marital infidelities over the festive period, so make sure you can trust your team not to get too overexcited.
Relationship building over booze can sometimes backfire at this time of year. ®
Sponsored: Minds Mastering Machines - Call for papers now open