BlackBerry 10: AWESOME. If the hardware matches it, RIM jobs are safe
Our Vulture fondles his way through the new OS
Are you listening, Ballmer? Why can't your Windows mobes do this?
And here's an action that I couldn't perform on Windows Phone OS: flagging a message accessed via IMAP. It's pretty basic: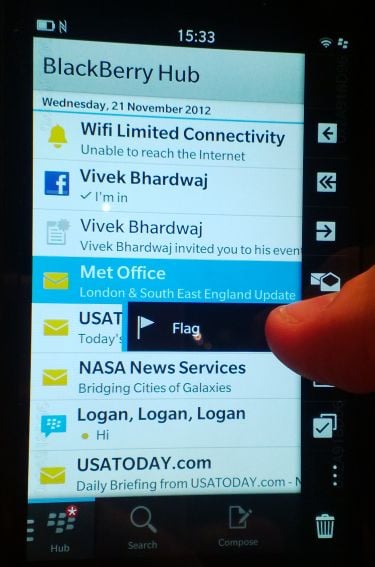 Flagging a message: Microsoft, please note some of us find this useful
As with Windows Phone, a contacts card pulls in information related to the person, such as looking for photo albums. BB10 also looks for related info but it's more focussed on business: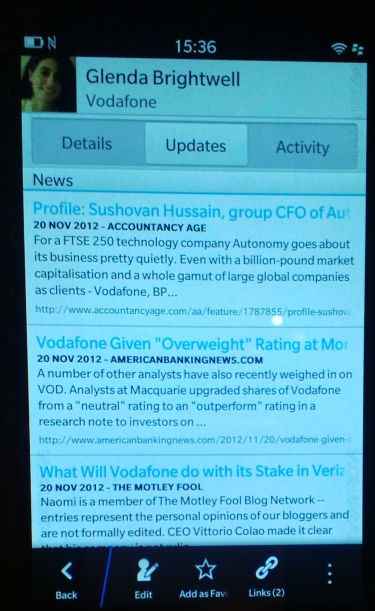 Context information pulled in for a contact
Sponsored: Application managers: What's keeping you up at night?