Nokia HERE iOS maps app review
Can the Finnish phone firm solve Apple's navigation woes?
Walkie talkie
In addition to the basic Map view, HERE Maps has Satellite, Public transport, and Live traffic views. The Public transport view is excellent. In London for example, tube lines are correctly colour-coded and named, along with over land railway lines and bus routes. The further afield you move from London, however, the less information there is. In Edinburgh, for example, there are railway lines and the coach station, but no bus routes.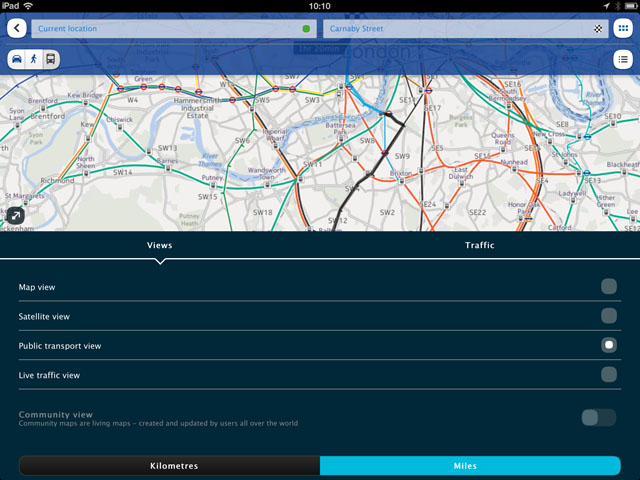 Map view choices
Live traffic view is useful, too, highlighting areas of congestion and allowing you to easily see where you should avoid. Satellite view is less successful though. Images are lower resolution and consequently less detailed than Apple's offering, particularly outside major cities. There's no 3D view currently, but Nokia's recent acquisition of 3D mapping service, Earthmine means it surely can't be far away.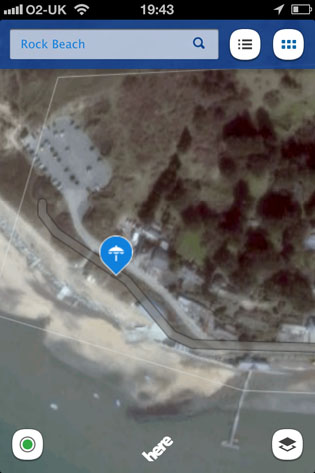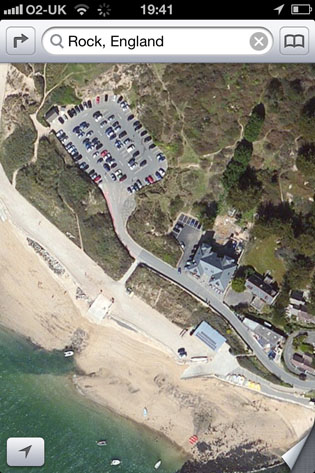 Satellite view – spot the difference: Nokia HERE (left), Apple Maps (right)
Key to the success of any mapping app are the accuracy of its directions. HERE Maps scores highly because it includes public transport directions in both image and list form. But, bizarrely, every route from outer London to inner London tested utilised bus and tube, but not mainline rail routes. Telling a user to travel from, say, Croydon to Oxford Street by bus and underground, rather than rail won't win it any fans.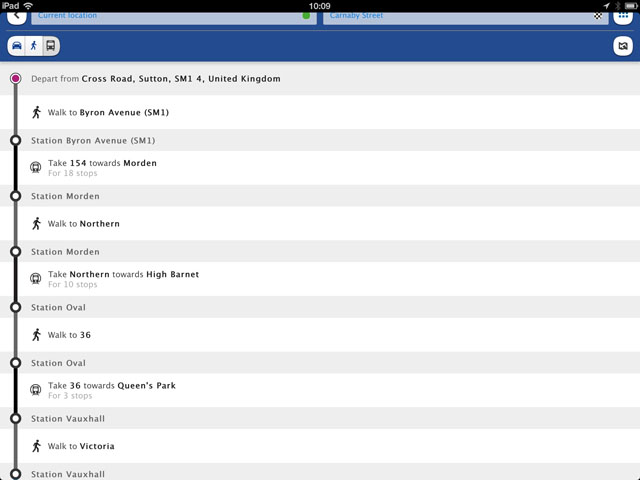 A step in the right direction?
There are walking directions, for distances up to 30 miles, and driving directions too. Sadly, however, audio instruction is limited to walking, which means HERE Maps can't be used as a substitute for an in-car satnav.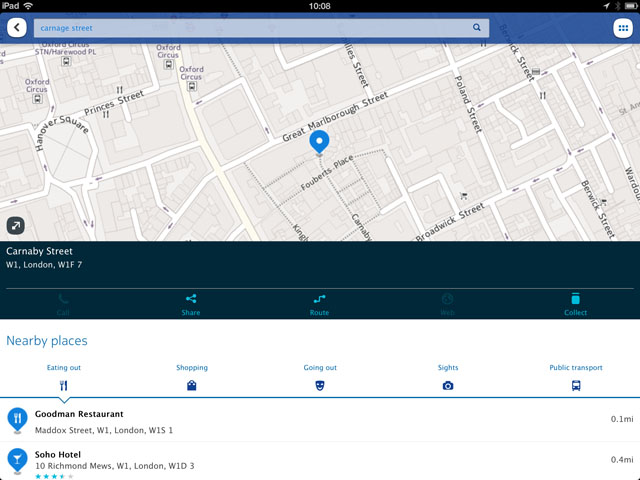 Create an account and use Collections to build up a personal database of places of interest
Crowd-sourced data is plays a significant contribution to HERE Maps and is presented in the form of Community view. Where content is available, Community View is highlighted along with the other views and allows you to see maps submitted by other Nokia maps users. It's a neat idea, allowing individual users to submit details of new roads, for example, and make them available without waiting for the app to be updated. But there currently appear to be few submissions for UK locations.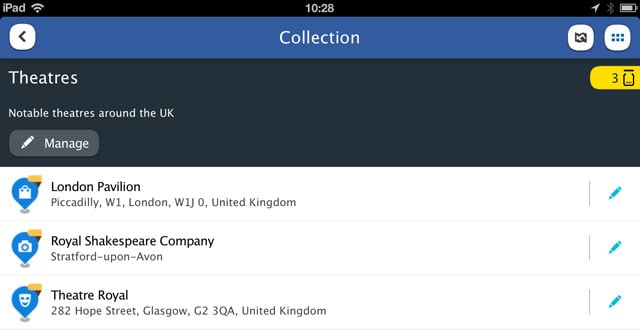 Collections listings
The other social element of HERE Maps is Collections. You'll need to create an account with Nokia and sign in to use it, but once you've done so you can create lists of say, restaurants, theatres, zoos, or any other place of interest, and access it from any device on which you're using HERE Maps.
Sponsored: Minds Mastering Machines - Call for papers now open