Painkiller: Hell and Damnation

After eight years of nasty expansions and disappointing mods that do a disservice to the Doom comparisons banded about, this time Painkiller Hell and Damnation nearly gets things right.
Daniel Garner's macabre goal to collect 7000 souls for the Grim Reaper involves a wealth of demons, gore, and haunted houses and, luckily, it's hard to get these wrong. The campaign runs too short at four to five hours long but old school FPS ideology mixed with colossal and visually stunning boss fights rescues this franchise from eternal damnation.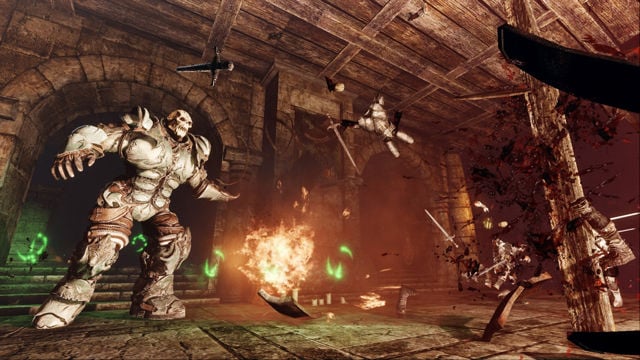 Reg Rating
70%
Price
£18
Platforms
PC, Xbox 360, PS3
More info
Nordic Games
Rocketbirds: Hardboiled Chicken

Rocketbirds: Hardboiled Chicken is an interesting, addictive and comical platformer. I have always been suspicious of penguins and in this game they play the evil facist dictators of Albatropolis. With a wing full of weapons, Hardboiled Chicken does battle this wicked regime.
Tight controls complementing engaging gameplay make this a great time waster but distinct lack of plot or any real depth let it down. Rocketbirds: Hardboiled Chicken is hardly groundbreaking and probably best described as an extreme example of, ahem, foul play.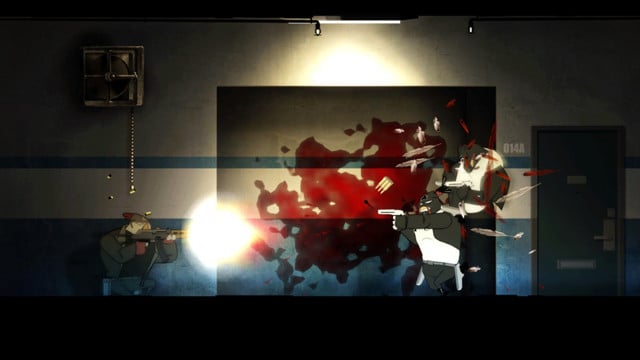 Reg Rating
75%
Price
£7
Platforms
PC, PSN
More info
Reverb Publishing
COMMENTS
Re: Why all the death and destruction
I was thinking the same thing...
'Meh..shooter.. Meh...shooter...Meh..shooter with spells...Meh shooter with swords...Meh shooter with xyz'
Or as mentioned by someone else.. The fact that these are console ports means that all youre going to get, as the huge majority of console games are shooters?
Or...Is the point of the article that these are ones we missed, because they're 'meh'?
Re: Bastion..
And one of the best soundtracks I've ever heard to boot.
Why all the death and destruction
I could never understand and still don't understand the Zombie Shoot Em Up/ Kung Fu thing/kill everything in sight kind of games........... and yet they still prove to be very popular...
I'm getting old but I much prefer/prefered the adventure games, Simon the Sorceror, Monkey Island, Myst, Gabriel Knight.... Some if not all of them required a little thought, ( ok some pixel hunting was also required).
The shoot em ups never seem to hold any surprises and have very little story, you know in advance that the number of enemies will increase as you "progress" and that you will eventually arrive at the the Boss.. The action can get intense which means the scenery takes a very secondary role.....interest in general is extremely limited..
Just my point of view, although that Ninja thing looks like it might be worth a look.
.
Re: I was dating this girl...
show a girl a worm and she screams? story of my life
Re: "It's best described as a rogue-like space game."
Maybe we've played different games ... I have died pretty horribly on the final boss several times, and maybe one run in a hundred things will go horribly wrong (sustained bad luck or picking the wrong fight) and you'll die. You're out twenty minutes of game time, which was fun anyway. If you are guaranteed a win every time, it's not much of a challenge.