Ten... PC games you may have missed
Shooting stars
Product Round-up So now my Panda is Level 90 I thought it might be time to get my head out of the Brewmasters keg and have a look a selection of other games that have been released while I have been in my MMO reverie. If you don't fancy playing COD: BO2 or Halo 4 and are bored of relentless franchise titles then take a look at the games below. Hopefully, they will keep me busy until Neverwinter and Bioshock Infinite show up next year.
God only knows when Rome 2 is going to be released – where's my beta key? And will we see Company of Heroes 2 before the snow clears? There are a good variety of genres covered but what I really want to know is when is someone going to create a game that includes turn-based, zombie gangster ninja chickens from space?
Black Mesa

Half Life but how you always wanted it to be – for free! You don't get mods much better than this – totally revamped graphics and character models supported by the same deep familiar atmosphere and narrative. Beautifully fluid levels full of intelligent enemies are mine to explore with my gorgeous new gore splattered gun.
Black Mesa rewards nostalgic gamers for their devotion and patience. The new voice acting and improved graphics will hopefully introduce what we loved about the original Half-Life to a new generation who might otherwise be put off by the out dated graphics.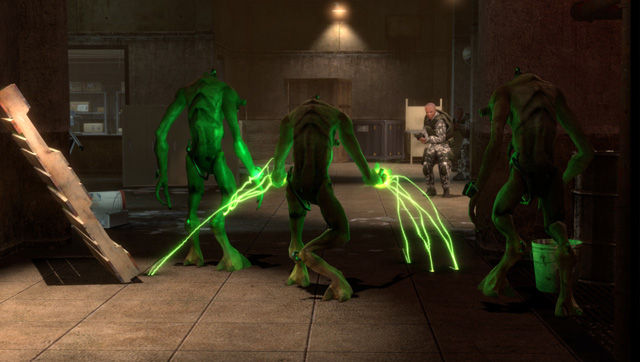 Reg Rating
85%
Price
Free
Platforms
PC
More info
Valve
Deadlight

New developer Tequila Works has polished the zombie theme into something beautifully simple and atmospheric. It's a deadpan sidescroller full of repetitive death and frustration. Built in the Unreal Engine, Deadlight looks a lot like Prince of Persia but is sometimes hindered by a ham-fisted, overly solemn script.
The use of the stamina bar in gameplay is well implemented and relying on stamina to attack meant I had to carefully time my swings to take down zombies. The stimulating puzzles include electrocuting zombies by flicking switches – dance zombie dance. For now, Deadlight is definitely satisfying my corpse fixation until the release of World War Z.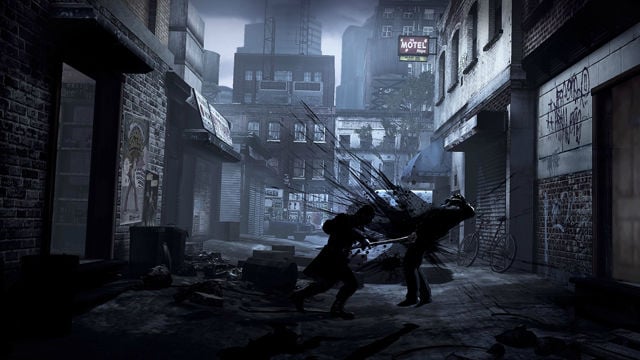 Reg Rating
80%
Price
£10
Platforms
PC, XBLA
More info
Tequila Works
COMMENTS
Re: Why all the death and destruction
I was thinking the same thing...
'Meh..shooter.. Meh...shooter...Meh..shooter with spells...Meh shooter with swords...Meh shooter with xyz'
Or as mentioned by someone else.. The fact that these are console ports means that all youre going to get, as the huge majority of console games are shooters?
Or...Is the point of the article that these are ones we missed, because they're 'meh'?
Re: Bastion..
And one of the best soundtracks I've ever heard to boot.
Why all the death and destruction
I could never understand and still don't understand the Zombie Shoot Em Up/ Kung Fu thing/kill everything in sight kind of games........... and yet they still prove to be very popular...
I'm getting old but I much prefer/prefered the adventure games, Simon the Sorceror, Monkey Island, Myst, Gabriel Knight.... Some if not all of them required a little thought, ( ok some pixel hunting was also required).
The shoot em ups never seem to hold any surprises and have very little story, you know in advance that the number of enemies will increase as you "progress" and that you will eventually arrive at the the Boss.. The action can get intense which means the scenery takes a very secondary role.....interest in general is extremely limited..
Just my point of view, although that Ninja thing looks like it might be worth a look.
.
Re: I was dating this girl...
show a girl a worm and she screams? story of my life
Re: "It's best described as a rogue-like space game."
Maybe we've played different games ... I have died pretty horribly on the final boss several times, and maybe one run in a hundred things will go horribly wrong (sustained bad luck or picking the wrong fight) and you'll die. You're out twenty minutes of game time, which was fun anyway. If you are guaranteed a win every time, it's not much of a challenge.