Search and rescue: Why Facebook AND Yahoo! need Microsoft
Zuck pact with Purple Palace doesn't exist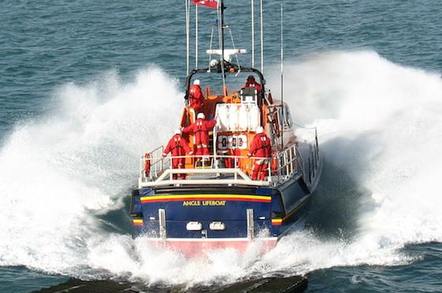 Comment A surprising rumour suggesting that Yahoo! had been in talks with Facebook about a possible search deal popped up in the British Sunday press yesterday. It then quickly catapulted its way to Silicon Valley - only to be almost immediately pooh-poohed as nonsense.
The Sunday Telegraph reported that Yahoo! chief Marissa Mayer had been having cosy chats with Facebook's COO Sheryl Sandberg, according to an unnamed source. The news article then appeared to make the logical leap that those confabs must mean something significant like a search deal - maybe.
All Things Digital's Kara Swisher roundly dismissed the speculation after her sources at the Purple Palace apparently "scoffed" at such a suggestion.
That's because a search engine pact between Mark Zuckerberg's free-content ad network and Yahoo! would be effectively rudderless without the intervention of Microsoft.
Both Facebook and Yahoo! currently have search agreements in place with MS.
And while Zuck has recently indicated that his company was "uniquely positioned" to build its own search engine and reiterated that he had "a team working on it", it's also the case that Microsoft continues to have an exclusive deal with Facebook to power the network's search system with Bing, and in the past year that partnership has in fact strengthened.
In August, for example, Facebook began allowing its 1 billion-strong global userbase to find photos in Bing that had been uploaded to the social network.
But it's undoubtedly true that Facebook has been beavering away at search for some time now, having poached Google Maps maker Lars Rasmussen, who defected to Zuck's crew in October 2010. Rasmussen has been working on that particular project with about 25 engineers. They are said to be focusing on making Facebook return more intelligent results to search queries, and the firm's "Like" button - used to punt advertisers' brands - is understood to be the centrepiece of that action.
Yahoo!, meanwhile, continues to enjoy an exclusive deal with Microsoft, which scooped up the Purple Palace's search estate some time ago. Without the necessary tech underpinning Yahoo! (once upon a time a huge search engine...) it's hard to see how Facebook would benefit from any sort of deal with Yahoo! that bypasses MS - which, it's worth adding, still has a $240m stake in Zuckerberg's firm. Yahoo!, on the other hand, has no shares in Facebook and only recently gave up battling the company over patents.
Yahoo! and Facebook might now have become good neighbours who are willing to share the occasional bag of sugar, but both need Microsoft to power their search. And that's a fact that's unlikely to change in the near- or even mid-term. ®
Sponsored: Minds Mastering Machines - Call for papers now open