Dell gives the back of its hand to Backup Exec, cuddles AppAssure
Goes mad on Compellent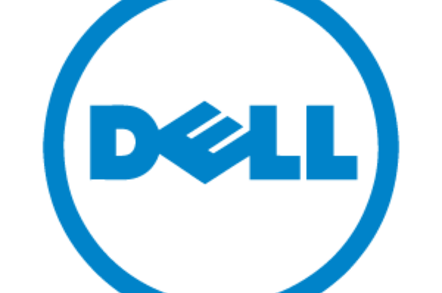 Dell Storage Forum At its Storage Forum in Paris this week, Dell announced its intention to eject Symantec Backup Exec from its backup appliance line, replacing it with its acquired AppAssure technology. It also plans 100 per cent faster Compellent arrays.
There's more... In summary, Dell announced:
Compellent storage controller code upgrade
PowerVault MD3 software upgrade
NetVault Backup 9.0
DL2300 backup appliance
DL4000 AppAssure appliance
Dell has upgraded the Compellent Storage Center OS to v6.3, says product marketing director Bob Fine. He says Dell has doubled performance for enterprise workloads by optimising the code "at every level, from top to bottom".
It is also supporting 16Gbit/s Fibre Channel connectivity. Dual-controller Compellent arrays provide Fibre Channel SAN storage resources and are positioned by Dell above its iSCSI-focussed EqualLogic arrays.
Fine said existing Compellent customers get doubled performance by upgrading to Storage Center 6.3. They also get:
synchronous replication enhancements for multi-site replication flexibility to reduce recovery time and recovery point objectives;
Windows Server 2012 support;
Active Directory and LDAP support to enable a single authentication and authorisation process for granting access;
improved federal government security by supporting USGv6/IPv6 requirements; and
ability to alert and recommend placement of volumes across multiple arrays based on proactive performance and capacity monitoring.
PowerVault MD3 users now get thin provisioning, VAAI support, IP0-based asynchronous replication added to the existing Fibre Channel replication, and dynamic disk pools. These distribute data across all the array's drives and so shorten drive failure recovery time.
Dell bought AppAssure and its continuous data protection software technology in July, immediately raising questions about the future for the Symantec Backup Exec and CommVault Simpana versions of Dell's DL Backup to Disk Appliances. That has become clearer now and it's basically bye-bye Backup Exec, stick around Simpana, and say hello to the DL4000 AppAssure appliance.
The DL4000 is for small and medium enterprises (SME) and uses the AppAssure continuous data protection technology Dell acquired in February. It overlaps Symantec Backup Exec functionality and replaces it in Dell's portfolio.
It is a 1U box with a 5.5TB capacity used by its snapshot, replication, deduplication and compression software. It can expand to 35.5TB of usable capacity. The DL4000 can host a pair of virtual standby machines for quick disaster recovery of virtual machine applications.
The AppAssure software provides block-level snapshots that are incremental forever after the first backup, with live recovery. It currently only supports Windows and Linux servers and, we were told by an exhibition stand person, the architecture can scale much higher.
NetVault Backup, with its support of physical and virtual servers, is a product name familiar to Bakbone customers. Quest bought Bakbone in November 2010, and Dell bought Quest in July 2012. Now Dell is introducing v9.0 of NetVault, which supports Windows Server 2012 and Novell's Open Enterprise Server 11. There are enhancements for Hyper-V and VMware NetVault users get more performance and scalability.
The product has a new GUI and "a set of shared services to unite multiple Quest data protection technologies for simpler management".
The DL2300 is the successor to the Simpana-powered DL Backup to Disk Appliance and uses Simpana 9.0. It's for large enterprises, sitting above the DL4000 and also NetVault 9.0. The system provides data backup, recovery, replication, archiving and deduplication for both physical and virtual servers, with policy-based automation for managing backup and archiving.
Its head unit has a dozen 3TB 3.5-inch disk drives, or 24 x 2.5-inch ones, and there can be up to 16 expansion shelves, each with a dozen 3.5-inch disk drives for a total of 480TB of usable capacity. That's split into 192TB for deduped data with the remaining capacity for archive data. We expect 4TB drives to arrive next year.
Availability
Compellent Storage Center 6.3 has beta test planned in early 2013 and general availability in the second 2013 quarter. PowerVault MD3 software enhancements and the PowerVault DL2300 are available now. NetVault Backup 9.0 should be available in December and the PowerVault DL4000 should arrive in the first quarter of 2013. ®
Sponsored: Minds Mastering Machines - Call for papers now open