Liberator: the untold story of the first British laptop part 3
Into the maelstrom
How the Liberator might have evolved
The same document also looked further ahead, briefly indicating what a Liberator Mk 2 might feature: 256KB of Ram; an 80-character by 25-line display; a built-in modem; better, more broadly compatible I/O connectors: RS-232 serial ports in place of the original's S5/8s plus a Centronics port; and the use of a surface mount assembly motherboard to reduce the space it takes up, allowing designers to produce a slimmer machine or increase the battery size.
The proposed spec was devised by Thorn EMI's new Advanced Product Development Centre, founded at the time of the Dynatel sell-off. When Liberator production in Treorchy ended, Derek Williams, John Peacock and the Liberator design team relocated to St. Lawrence House in Broad Street, central Bristol to establish the APDC. The location was chosen to put them in close proximity to the talent being nurtured in nearby Bristol University. So says John Linney - Jan Wojna's recollection is of a more cynical motive: to bring this valuable resource over the Severn Bridge and out of the increasingly impoverished South Wales. But the APDC was quickly expanded, bringing in talent such as Frank Shirvani, Martyn Wyatt and Alan Drake.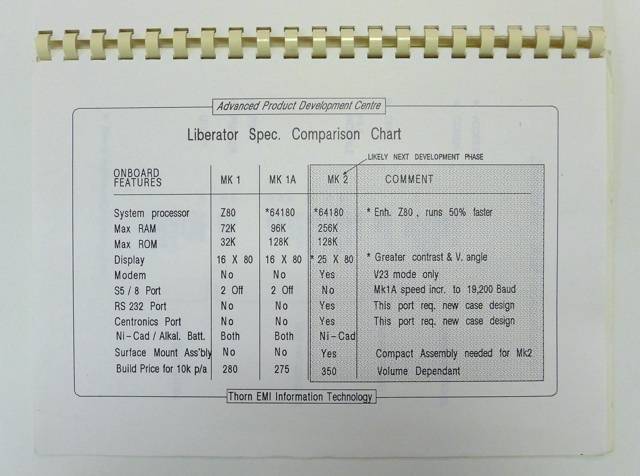 How future models would have changed
The Liberator developers' involvement with the machine clearly hadn't ended entirely with the launch, but Thorn EMI soon had them working in new products and technologies almost immediately. Among the post-Liberator projects they worked on before and after the move to Bristol were video jukebox systems, hotel information systems, sales terminals and, of course, the ill-fated portable PC.
But Derek Williams and John Peacock had no say in how the Liberator was promoted and sold. Even now, nearly 30 years on, you can hear the frustration entering Williams' voice when he talks of opportunities missed by Thorn EMI and the corporation's lack of foresight and entrepreneurialism. Watching them handle the Liberator was "like watching someone drown and being unable to help". Trying to persuade them there was a better way was "like pushing water uphill". He would have suggested giving him and his team 'ownership' of the product but "I knew that would have fallen on deaf ears".
The Mk 1A Liberator, let alone the Mk 2, never saw light of day, either. Despite the plaudits the Liberator received - early in 1986 it was nominated for a Recognition of Information Technology Achievement (Rita) award in the Systems Innovation of the Year category, alongside Research Machines' RM Nimbus and ICL's One Per Desk - sales slowed to the point where Thorn EMI felt it necessary to end production.
Thorn EMI Datatech eventually stopped punching out Liberators in or around September 1986, just a year after the laptop's public launch.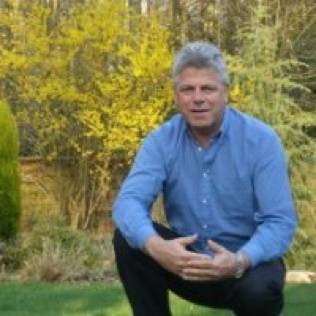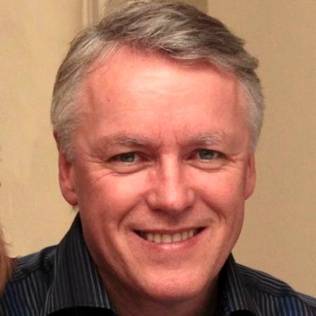 Jan Wojna (left) and John Linney today
Andrew Hardie, he of the Oval group of companies and PSWP fame, now struck a deal with Thorn EMI to acquire the remaining stocks of complete Liberators and finished components. These, Oval assembled into new machines and sold them until the parts ran out. In 1987, Hardie formed Oval Wordcom. John Linney, the software's writer, became a director too. Linney had ported the Liberator's world processor to run on IBM PCs and compatibles - possibly during the development of the Thorn EMI Portable PC; he doesn't recall the precise timeframe now - and it was hoped that the firm could build a solid business on the back of it.
Oval Wordcom would eventually be dissolved in 1995, but Linney recalls seeing the writing on the wall five years earlier with the launch of Windows 3.0. By this time, he had long since left England for the US, joining Digital Research's DR-DOS development team in 1987, an indirect result of his collaboration with the company on the Liberator's incarnation of CP/M. He would later join Novell and go on to run its ISV program. He is now VP of Marketing for San Diego-based clean energy company SolarCity.
Jan Wojna stayed at Thorn right through its 1996 demerger with EMI. Three years later, Thorn Plc spun off its set-top box business - which developed TV systems for the hospitality industry - as Quadriga. Wojna went with it, and he works there still, now as Product Team Support Manager. So did his former Dragon Data and Thorn EMI colleague John Peacock, until his retirement last month.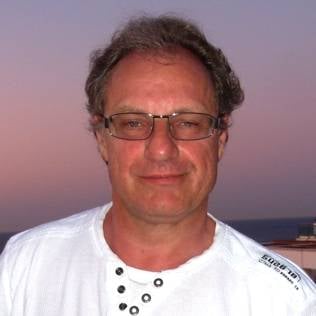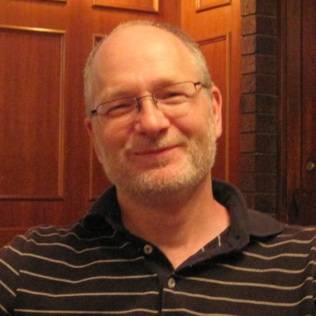 John Peacock (left) and Duncan Smeed today
Duncan Smeed, the Liberator team's Software Manager, quit Thorn EMI in 1986 a short time after the erstwhile Dragon R&D team's move to Bristol. He returned to the University of Strathclyde, which he'd left to join Dragon Data in 1983. He's teaching there to this day.
Derek Williams stayed with with Thorn EMI for some years, eventually becoming IT Director of its Business Communications operation. But when that division was merged into Thorn EMI's Radio Rentals operation, Derek called it a day. He now runs a web consultancy business.
Reg Walker remained a civil servant, though his career took him to various divisions within it, until 1996 when the HMSO was privatised by John Major's Conservative government. He left the civil service and entered the private sector. He is now enjoying his retirement and runs the HMSOldies website.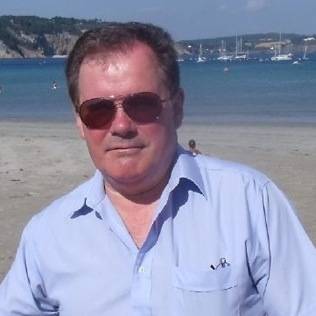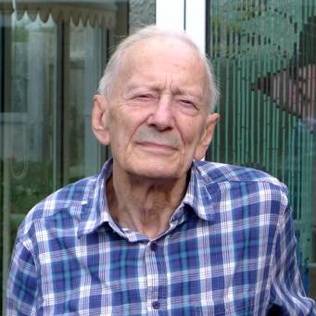 Derek Williams (left) and Bernard Terry in 2012
And the Liberator's father? Bernard Terry remained connected with his 'text editor', even after hardware production ceased. He joined Andrew Hardie and John Linney to run Oval Worldcom while offering his services as a technology implementation consultant to the Civil Service and to government, right up to Prime Ministerial level. ®
Acknowledgements
The author would like to thank all the members of the Liberator project who worked at Thorn EMI and in the Civil Service who agreed to be interviewed for this history - Reg Walker, Duncan Smeed, John Linney, Jan Wojna, John Peacock and Derek Williams - and others who provided information by email. I would especially like to thank Bernard Terry, sharp as mustard despite his 85 years, without whom this history would be much less detailed. Errors and misunderstandings are all my own. I would also like to thank the Science Museum for providing invaluable access to its not-on-public-view Liberator hardware and document collection.
Part One: Taking on the typing pool
Part Two: Out to launch
Sponsored: Minds Mastering Machines - Call for papers now open