HP PC chief: Microsoft's Surface is 'KLUDGEY'. There, I said it
Man says not entirely surprising thing for him to say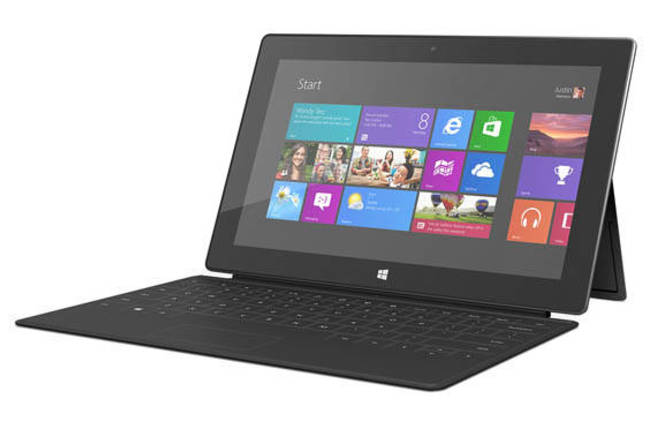 HP's chief of personal systems has branded Microsoft's Surface "kludgey" in a broadside against the new laptop-cum-tablet hardware.
Todd Bradley dismissed the fondletop in an interview with IDG's CITEworld, and said although the tech press is obsessed with it, the public couldn't care less about Microsoft's 10-inch offering. It was not a threat to HP's hardware, Bradley stressed.
"I'd hardly call Surface competition," Bradley said, listing the reasons why his tablet was better than Microsoft's tablet:
One, very limited distribution. It tends to be slow and a little kludgey as you use it. It's expensive. Holistically, the press has made a bigger deal out of Surface than what the world has chosen to believe.
Meanwhile, Microsoft CEO Steve Ballmer had his turn voicing an opinion or two today: he slammed the iPhone for being too expensive and Android for being "wild and uncontrolled". This was also the week in which his Windows 8 president Steven Sinofsky quit so soon after the launch of the new operating system and Surface hardware. ®
Sponsored: RAID: End of an era?