Job ad seeks devs to work two hour days in Australia
Small waking time overlap enough for Perth company hit by tight jobs market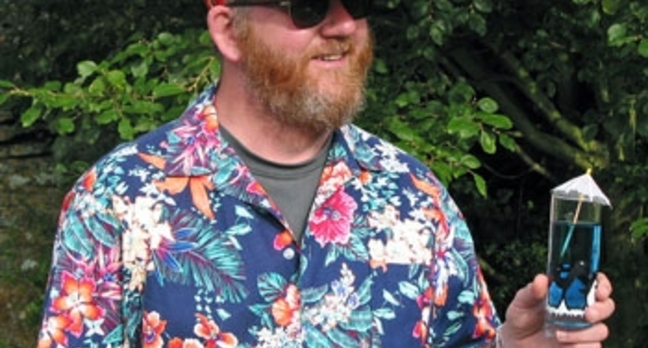 Want to work a two-hour work day in Australia, without all the hassle of moving to the anitpodes?
Perth company Realcognita may have just the job for you, after it published a job ad seeking staff whose "Working hours must at least overlap 2 hours of Perth business hours (GMT+8)."
Right now that means almost anyone from Europe to Japan could conceivably get the gig without doing horrid things to their sleep cycles, while unusually nocturnal coders in the Americas could also apply.
Realcognita provides IT services including ERP and CRM of to its parent, building company BGC, and is casting the net wide because Perth, capital of the State of West Australia, is currently a boom town. Record prices for minerals found in remote parts of the state have seen wages soar in the mining industry, attracting many workers to the mines. Perth is the nearest metropolis and a natural base for the services industry supporting mining, but is still thousands of miles from Australia's major population centres in Sydney and Melbourne. That leaves Perth throbbing with activity, but short of skilled workers.
"Staff here in Perth are very expensive and senior developers are extremely hard to find," explained Michael Zwiener, Realcognita's manager for enterprise software development.
Zwiener says a job with a two hour overlap is made possible by the fact Realcognita "uses a good production process which helps dividing the work into achievable work packages. These work packages are well enough specified for a developer to work on without much need of further clarification."
Dividing work into small slices means the company can work with what he calls "top-sourced resources" from anywhere, an arrangement he prefers to "working with lower qualified local resources."
"There is a trade-off, but the complexity of the systems we build asks for strong technical leads to specify the work and strong developers to do it. We have worked like this for many years and have been very successful doing so."
"We use Skype for every day communication and spec the work out in great enough detail," he adds. "This works surprisingly well. The developers support each others via Skype streams, so none has to work 'on an island'. We chose top end developers and they naturally tend to create a community. That is our 'Geek Effect' if you want." ®
Sponsored: Fast data protection ROI?