Meet the all-girl HPC cluster boffins of 'Team Venus' - on Video
Plus Boston twins from Team Chowdah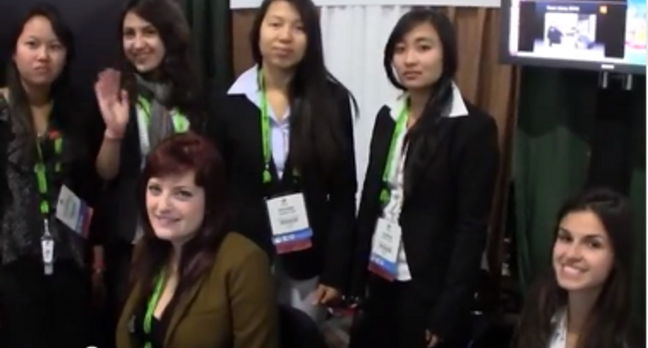 SC12 It's time to meet some of the Big Iron cluster war contenders. Team Venus, the all-female Student Cluster Competition (SCC) team from the University of the Pacific, tells us how they found their way into the competition in their profile video below.
They also discuss how they're looking to encourage women to enter STEM (Science, Technology, Engineering & Math) fields. I confront them about leaving only one member at the Team Venus helm at the beginning of the competition. Their explanation, along with a discussion of the competition, and their sponsors, makes for a video introduction that's both interesting and, well, charming.
Team Chowdah (Boston) video profile
The alliance of four elite schools turns out to be mostly one...
Team Chowdah is competing at the SC12 Student Cluster Competition (Big Iron Division) as a consortium of Boston University, Northeastern University, MIT, and Harvard. But where the clusters meet the floor in Salt Lake City, the only students who made the trip are all from Boston U. The team is mostly the same group who were in Seattle last year, including the set of identical twin brothers who are the team's experiment in exploiting human parallelism. ®
You can find more coverage of the student cluster competition as well as SC12 supercomputer news right here
Sponsored: Application managers: What's keeping you up at night?