Northamber: UK economy stuck in 'U-bend', Olympics hasn't flushed it
Get out the plunger! Sales and profits clogged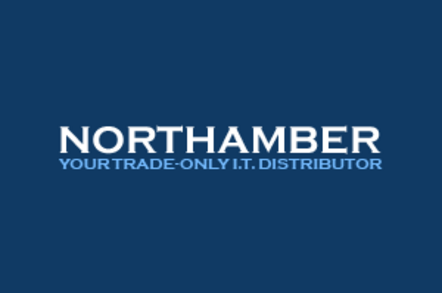 Northamber's colourful boss says the UK economy remains stuck in the U-bend - not helped by the Olympics - and the industry is in a "state of flux" making short term forecasts less certain.
So it is just another ordinary interim statement from David Philips, chairman at the Surrey-based wholesaler, who warned that Q1 turnover was down and accounts are back in the red.
The actual numbers were not revealed.
He said previous concerns about the impact of the Games and the wider IT industry were justified and that "disappointingly" revenues were "marginally" down on fiscal Q4, ended 30 June.
"[This is] a reflection of the contraction in our sector, the summer months and the Olympics. With contraction in volumes, our ability to earn retrospective volume rebates was significantly affected and reduced overall margins," said Philips.
The consequence was that margins fell by almost one percentage point compared to fiscal 2012, as the "full benefit" of cost cutting actions taken earlier this calendar year have yet to be realised.
The "pressure from all sides of the operations" included tighter trade vendor credit terms and the "inevitable drift" of debtor days with resellers taking longer to settle bills.
Despite this, Philips revealed: "Losses for the quarter are approximately half that of the comparable period last year".
The distributor remains debt-free but has just £1.3m cash in the bank after splashing out for a warehouse in Weybridge earlier this year.
Signing off the Q1 interim, Philips said: "The market contractions in the electronics sector still show no sign of abating and require a very high degree of reactive focus".
The Comet failure and Argos "contractions" exemplified his point, he said, but there are also indications that the industry needs to further consolidate "as all parts of the channel seek economies".
"When a market contracts, of the costs that suppliers tend to consider first is their cost of distribution, and to reduce that," he said. "We should be in a good position to benefit from any future consolidation in the industry".
Consolidation hasn't necessarily favoured Northamber in the past - the distributor has never really scaled the heights it achieved in the 2000s before HP canned its trading agreement.
Since then the firm has parted with a number of tier one vendors and seen its turnover continually slip.
Philips said: "Our economy and our sector are in a state of flux and it is difficult to report any accurate assessment of the short term future".
"We can but maintain efforts to concentrate on delivering profitable revenues, alongside our well-repeated mantra of controlling costs while taking whatever opportunities that emerge," he added. ®
Sponsored: Minds Mastering Machines - Call for papers now open