Kobo Mini 5in compact e-reader review
Pocket-friendly alternative to the mass-market paperback
A small read
Fortunately, most of these are available directly from Kobo, which has no shortage of free e-books on offer, accessed on the device as well as the separate desktop library and device manager, which you'll need to initialise the device after connecting it - it has a micro USB port. In this day and age, you really shouldn't be forced to connect a device to a computer before it will work - especially a gadget with wireless internet connectivity on board. Kobo loses points for that.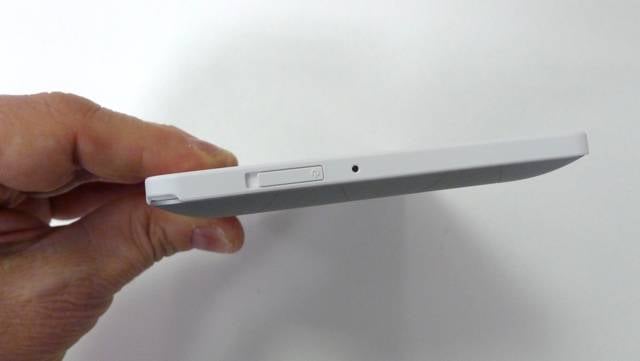 Small, but not skinny
Back the screen, though, and it suffers from the same level of insensitivity as other e-readers' touch panels: there's a lag between a touch and the UI being updated to reflect it. It's not good for fast text-typists, but it's not very much worse than other touch e-readers I've tried. Other than the power slider on top, there are no physical buttons on the Mini.
Tapping to turn pages isn't so bad, though - it's really only a pain when you're keying in text for searches and Wi-Fi passwords, and adjusting settings controls.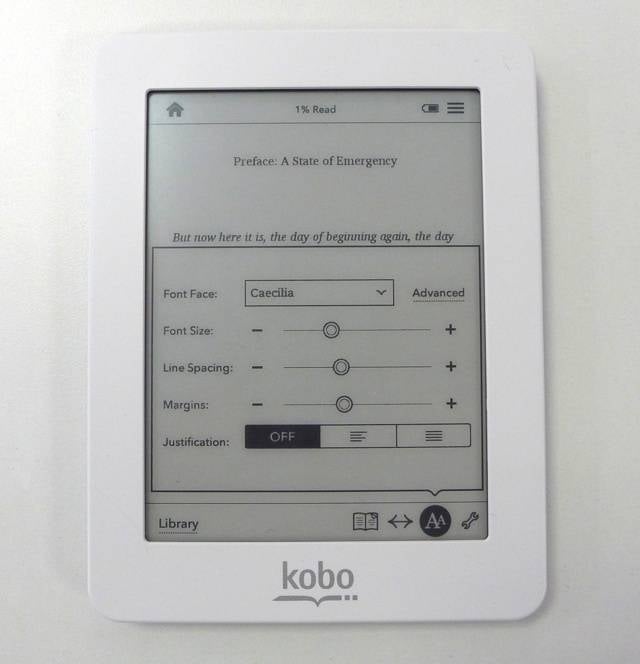 Adjust the page's appearance to your heart's content
Quite apart from being physically small, the Mini is cheap too, just £60. That gets you 2GB of storage, though only 1GB is available for book storage. There's no memory card slot, but you can still get a fair few books on it, not just ePubs but also PDFs, images, and CBZ and CBR files. That said comics aren't much of a pleasure to read on a screen this size when, though there's a zoom, panning around the page is such a slow process. And they'll be in monochrome of course.
A small size means less of a battery too. Kobo separately claims a month's or two weeks' usage when the Mini's Wi-Fi pick-up is disabled. I'd suggest the latter, especially if you get the device to refresh the page on every turn, as I did. Still, it's way better than a tablet will give you, and a reasonable trade-off for the size of the device.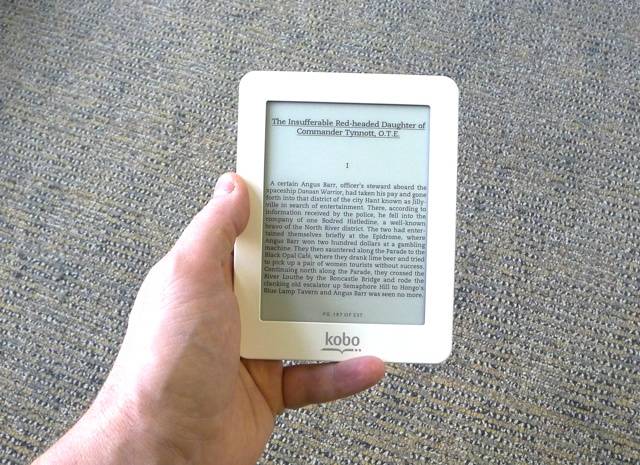 One final point: like other Kobo e-readers, the Mini includes and optional font intended to make life easier for dyslexia sufferers, OpenDyslexic to be precise. It looks odd for the rest of us, but it's said to help prevent the textual flipping and swapping dyslexic folk experience. Nice touch.
Verdict
The Kobo Mini's strength is not its low price - the basic, touchless Kindle is only £9 more and has a larger display - but its size. It's perhaps a niche product: one for folk who want an easily pocketable e-reader they can keep with them at all times, though they'll probably use a phone instead. But it's particularly apt for kids and if you want the e-reader you take to the beach to be a little more discreet. ®
More E-Reader Reviews

Barnes & Noble
Nook Simple Touch
Glowlight
Samsung
Galaxy Note 2
Google
Nexus 7
Bookeen
Cybook Odyssey
Amazon
Kindle 4
Sponsored: Minds Mastering Machines - Call for papers now open

Kobo Mini 5in compact e-reader review
Smaller-than-usual 5in e-reader that's much more pocket-friendly than its rivals yet delivers a comparable reading experience.