Memo to Groupon: Best cheapo deals have a premium tag
The end of coupon bazaar's deal-fetishing gravy train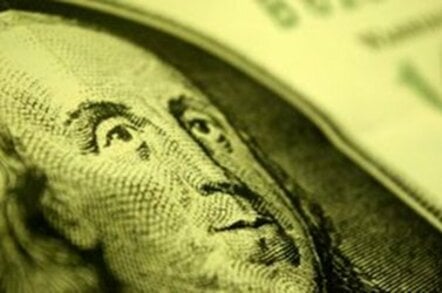 Open ... and Shut The biggest problem with Groupon isn't its accounting. It's also not Groupon's shrinking margins on new products, concerning as they are. No, Groupon's biggest problem is that it fetishes bargains in lieu of building real customer value.
Groupon's business model is simply not sustainable, which is why its stock is now on sale.
Not that Groupon is alone in this. Ron Johnson, chief executive of American retailer JC Penney, was the mastermind behind Apple's retail strategy, and thought he could bring a similar magic to the venerable department store. He was wrong.
The big problem with JC Penney, and one that Johnson has thus far been powerless to stop, is that over the years it had fostered consumer dependence on deals. The company offered 20 to 30 different prices for the same product in the course of a year, but always a deal. Always on sale. In fact, Johnson told investors that most of JC Penney's merchandise was being sold at discounts of 50 per cent or more.
Johnson removed the myriad of prices, pushing for a three-price strategy: everyday low prices (à la Wal-Mart), month-long values (sales on popular seasonal items that run for a month or longer), and clearance items on hefty discounts. So far, it has failed, as customers have balked at paying the "everyday low prices", not unsurprisingly preferring the former: all discounts, all the time. Same-store sales dropped 26 per cent last quarter as a result.
Sales, in the words of Johnson, are "just like heroin". They bring customers in but require constant feeding of the addiction with more and more sales. In the process, the retailers who depend upon them to attract customers end up killing their profit margins.
Or, in the case of Groupon, they end up killing both Groupon and their merchant customers. Groupon is the worst of all discount worlds: its daily deal coupons are bad for Groupon because they're terrible for the merchants who sign up for them. It's expensive for Groupon to market and sell to merchants to source new products to discount, but then the deals are also punitive to the merchants, who quickly discover that new customers enticed by the discount coupon tend not to become repeat customers. And who would want them? Such customers depend upon a constant stream of discounts, hardly the loyal customer base any vendor wants.
Of course it's more easily said than done, but Apple offers a stark contrast to such a bargain culture. Apple focuses its customers on the value it provides. Apps may be cheap on the iOS platform, music may just be $.99 or $1.29, but Apple's products always sell at full price, generally a premium to competitive products. ®
Matt Asay is vice president of corporate strategy at 10gen, the MongoDB company. Previously he was SVP of business development at Nodeable, which was acquired in October 2012. He was formerly SVP of biz dev at HTML5 start-up Strobe (now part of Facebook) and chief operating officer of Ubuntu commercial operation Canonical. With more than a decade spent in open source, Asay served as Alfresco's general manager for the Americas and vice president of business development, and he helped put Novell on its open source track. Asay is an emeritus board member of the Open Source Initiative (OSI). His column, Open...and Shut, appears three times a week on The Register. You can follow him on Twitter @mjasay.
Sponsored: Minds Mastering Machines - Call for papers now open