Apple forced to cut dealers in to get iPad Mini shifting, says analyst
Peak Apple: An unwelcome first for tightfisted Cupertino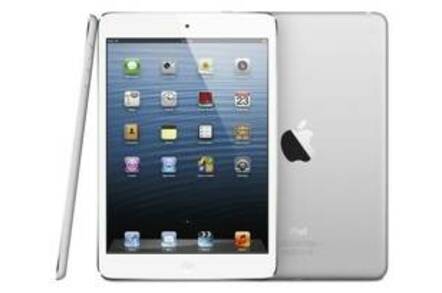 Apple is sacrificing some margin on the iPad Mini in a bid to muster channel support for its late-to-the-party seven-incher - or so says an analyst.
According to data from Context, some 10,000 units were shipped through distribution across Western Europe in the first week after launch, compared to the millions of Minis and iPad 4s that Apple sold directly via its retail stores and online.
This is not unusual - Apple can make more lucre by tapping up demand in its stores than by sending stock to disties, which may slap it into a warehouse in anticipation of dealer demand.
But Salman Chaudhry, mobile guru at Context - which tracks sales-out data from distributors to accurately measure the products being sold by resellers - noted a lift in margin that Apple is dishing out to suppliers.
"A Wi-Fi only 16GB iPad Mini can be bought by a reseller for £207 [trade price] but they can sell it for £269," he told The Channel.
This equates to a 23 per cent margin on a comparatively low value product to be shared between a distributor and reseller - so no one is getting rich quick - but margins on past Apple slabs were significantly lower, said Chaudhry.
He said Apple was renowned for offering low returns on kit sales. "This is the first time Apple has been on the back foot and needs to make sure distributors stock the Mini".
There is an interesting shift in the dynamic of the market: channel bully boy Apple, which sells the vast majority of its fondleslabs directly, is now leaning on the middlemen to knock out Google and Amazon, both of which are selling their wares directly.
"Apple is having to forgo the margin ... it looks like Apple is rewarding everyone in the supply chain," added Chaudhry. ®
Sponsored: Minds Mastering Machines - Call for papers now open