Asus offers compensation to pre-price drop Nexus 7 buyers
Sorry slate of affairs
Asus customers who forked out for a Nexus 7 before the price drop on 29 October have been offered a £25 gift voucher in consolation.
The coupon is limited to those who bought their device directly from Asus or Google, and not only must the slate be registered with Asus, but customers will have to provide proof of purchase too.
Nexus 7 owners who bought their tablet before 29 October have until the end of the month to register. And the £25 voucher must be used before the turn of the year. But at least folk annoyed to have missed October's repricing announcements can now grab themselves a free Nexus 7 case or some such from the Asus store.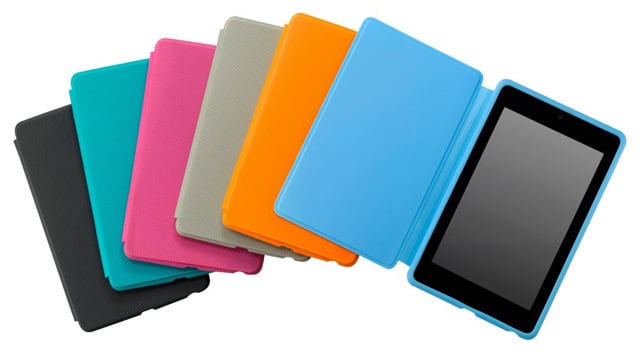 Run for cover
Check out the Asus Nexus 7 website for further details.
Considered splashing out on one yourself? Read what we thought about the Nexus 7 here on Reg Hardware. ®
COMMENTS
3 months
i'm not arsed. i had my tablet about 3 months before the price drop. i'm happy to pay £25 for that time.
"Hmmm, mine arrived but all it does is flash up "google" for 30 seconds, then the "google" disappears, and then "google" again after a bit, and repeat..."
I'm not a qualified electrical engineer but, taking a wild guess, I think you need to charge it up mate.
Smart ASUS - generates goodwill, unlike ...
Apple and scratched 3 with it's shortened gap until V4 drops.
Re: WOW, this place really is full of idiots.
So, if I read a serial number from my Nexus 7 (not the box, the actual item) which states clearly that it is a SERIAL NUMBER - and it also clearly states on the web site that this is the number I need - but it doesn't work, I'm an idiot.
Whereas you guessed that the box number SSN, rather than the CSSN, is the right one - even thought it is NOT what is stated on the web site - and you're not an idiot.
The only difference between me and you is that you were lucky enough to ignore the instructions, picked a random choice of two - and it happened to work. I read the instructions and the instructions were wrong.
Please don't be so quick to throw around insults, just because you had a bit of luck going your way.
Re: Completed everything - no coupon
I got that far too. Tried emailing a couple of times. At least I now know what the Chinese for "The recipient's mailbox is full, is currently unable to accept e-mail. Please try to re-send this e-mail, or direct contact with the recipient."
(Thanks to Google for the translation, BTW.)
I'm guessing that there's an Exchange server at Asus Towers that is choked with scanned images of Tesco and PC World receipts.)