20 years of GSM digital mobile phones
How far the cellphone has come since the Nokia 1011
Twenty years ago today, on 9 November 1992, Nokia launched the world's first commercially available GSM digital mobile phone - the Nokia 1011 - strengthening consumer interest in the world of mobile connectivity. The candybar device - which weighed a whopping 475g and could sustain a conversation for no more than 90 minutes - also introduced text messaging, viewable on the handset's two-line display.
Those that rushed off to buy one were blissfully unaware of how much their handsets would evolve over the next two decades. The notion that a phone could become the central hub of their lives would have been considered outlandish. Here then are of the of the most significant milestones reached in the digital mobile era.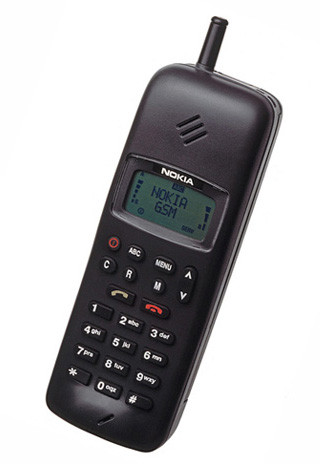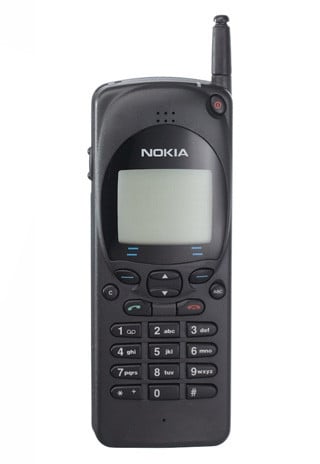 Nokia 1011 (1992) and Nokia 2110 (1994)
Of course, mobile phones had been circulating long before Nokia's 1011 hit shelves, and the influx of 1980s yuppie bricks helped Motorola carve itself a large share of the market. Analogue networks Cellnet and Vodafone were the only option for nationwide mobile voice communications at that time.
In 1991, however, GSM technology harmonised European mobile networks - a process that had been ongoing throughout the Thatcher years - and Vodafone soon launched Britain's initial GSM network. The Nokia 1011 was subsequently the first compatible handset to go into mass production. The Finish firm had produced a GSM phone for local network Radiolinja the year before, but it was an experimental device.
Due to high costs and an exclusive demographic, Vodafone's limited service was used mainly by wealthy businesspeople. The real push into the broader market came in 1993 when Mercury launched its One2One network, though it initially only offered coverage in the M25 area.
While its users complained they sounded on the phone like Daleks, the age of consumer mobile was truly underway and by the time Orange launched its nationwide coverage in April 1994, owning a mobile had become a tempting prospect for everyday people.
It was around this time Nokia's iconic ringtone started to infect commuter lugholes, as those with the cash - £700 to be precise - snapped up the 1011's successor, the Nokia 2110. A version locked into Orange - the 2140 - followed that summer for over half the price thanks to operator subsidy. Mind you, £299 plus VAT was still a lot of money in those days.
While subsequent handset releases lowered costs significantly enough to put bring mobes into a more consumer-friendly price range, the designs were dreary and offered little in the ways of fashionable allure. That was until Motorola launched its StarTAC handset in 1996.
Sure, the StarTAC may have set punters back a whopping £1400 Sim-free, but it was the world's smallest and lightest mobile phone at the time. The following year however, One2One launched the UK's first digital PAYG service and heads started to turn.
Consumers had been reluctant to sign up to lengthy contracts and a pre-paid service proved popular. By the end of 1997 there were a trio of options - One2One's Up 2 You, Orange's Just Talk and Vodafone's Pay-As-You-Talk. Customers could now jump aboard the mobile train for roughly £180.
COMMENTS
"while the oversized devices immortalised in Dom Joly's famous Trigger Happy sketch have all but died out"
No they haven't. Most phones are oversized nowadays. There was a time when having a small, well-built phone was a good thing. Now everyone apparently wants something that's too big to fit in your pocket, will get scratched by your keys if you try to, and will shatter if you drop it.
Oh, and the battery doesn't last an entire day.
Downvote away, fanbois.
Re-writing History
"Since the iPhone's introduction in 2007, we've literally seen hundreds of smarties hit the shelves..."
Rubbish - for years before iPhone's introduction in 2007, I have been using smartphones; the original SPV (Classic) (2002), SPV E200 (2003), SPV C500 (2004), Samsung i300 (2005), XDA Mini S (2005 - 1st of my touchscreens), XDA Orbit II (2007), HTC HD2 (2009) & now my S3... only the last 2 of these post-date 2007 iPhone. All of these have music playing functionality as well as the ability to load different applications.
Let's get this straight - Apple DID NOT invent the smartphone or even the touchscreen smartphone. They did not invent the portable digital music player. They did not invent the tablet computer.
They DID do much to popularise these device families, but they are not the ancestors!!
So stop trying to rewrite history like some glove puppet of Apple & write a factual article that acknowledges Apple's influence & even dominance; but credit where it is due to non-Apple smartphones.
Ahhh...
Nokia 6310i.... They never really improved on that one?
Well the small, well-built phones that fit in your pocket and have a battery life measured in weeks can now be had even in your local supermarket for about £20 nowadays. They've certainly gotten less popular than the newer pocket computers you can fit in your pocket (just) but they're still available, so I'm not entirely sure I understand your gripe.
Re: 20 years?
Agreed, the formative years/rise of the smartphone seems to have been glossed over. Could have easily written another 2 pages.
Where's the section about HTC providing telco branded smartphones, Windows Mobile was surely a big kick start to the smartphone revolution with the various handsets HTC were building. I had about 5 Windows smartphones before iPhones and Android hit the shelves.