Amazon Kindle Fire HD 7in Android tablet review
Perfect bind?
Silk ties
The initial out-of-the-box experience was dreadful. Expecting to enter my Google sign in and immediately have access to all my email, contacts, calendars and web bookmarks, I was disappointed to find that this particular Android tablet asks only that you sign in to Amazon.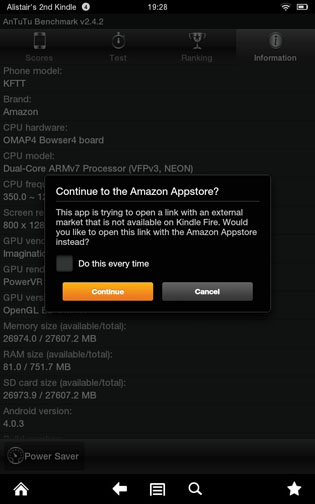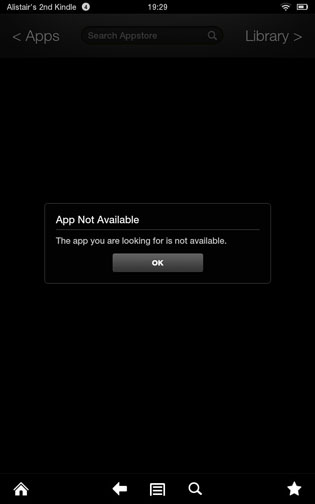 If it's not in Amazon's App Store, you can forget it. Get used to seeing this message... and this one too
Fine, this puts your previous Amazon digital purchases, such as e-books and music downloads, at your fingertips, but leaves you to plod around setting up email and everything else by yourself. If I gave a Kindle Fire HD to my mum for Christmas, I'd have to take a train up to Leeds simply to set it up for her.
Movies and TV shows are channelled to the tablet exclusively through Lovefilm, whether you want an account with them or not. Even as an existing Lovefilm customer, I found the registration process on the Kindle Fire HD to be a circular, confusing and unresponsive mess. After an hour of being asked to sign in again and again, only to be returned to the same dumb, half-blank screen with some untappable feature film slides at the top, I told myself that this was the worst tablet I had ever tested.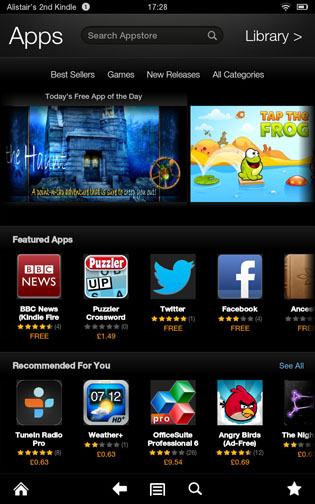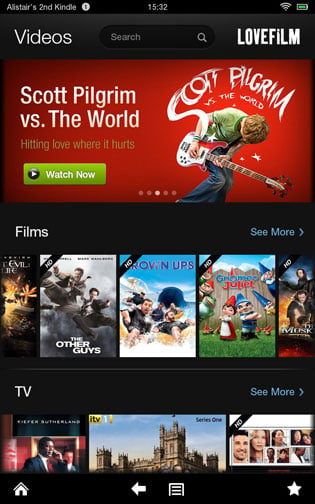 Restricted apps selection, with many out of date. There's no alternative video service, not even YouTube, you're tied in to Lovefilm
It was only the following morning that the Videos category inexplicably sprang into life by adding 'Watch' buttons and showing rows of browsable films and TV shows. It's a good job I'm patient: my mum would have thrown the Kindle Fire HD into a drawer the previous evening and never touched it again.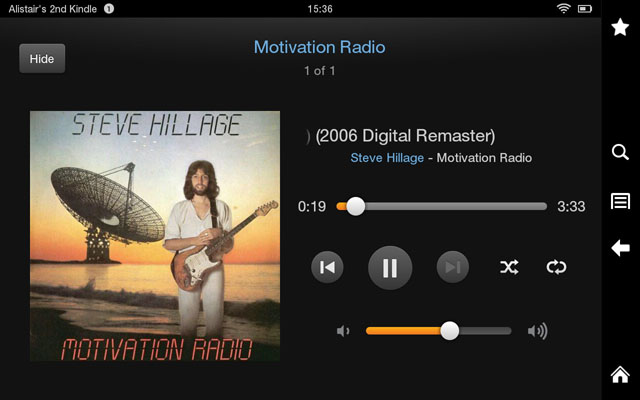 The Fire HD features a Dolby audio engine yet there's still no bass, but the external stereo speakers are loud and clear
Although Lovefilm is offers a terrific DVD and Blu-ray service, its range of digital delivery titles through the Kindle Fire HD is a bit too mainstream for me. The range of British TV shows was pitiful. No Father Ted, no Spaced, no The IT Crowd, no Not Going Out, although plenty of Downton bloody Abbey and similar shit. The search engine logic is clunky too: if you type "black adder" instead of "blackadder", you'll turn up no results at all.
Owners of iOS devices can find all of these British shows on iTunes, by the way.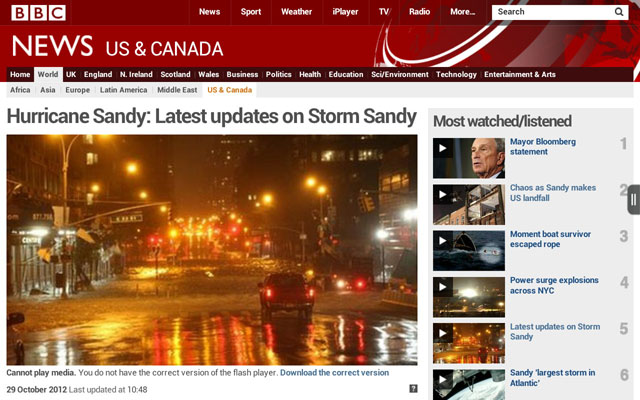 Here's Silk in action from its 'Trending' web pages. Note the error message immediately below the non-working video
Amazon's own webkit browser, Silk, is not just the default web browser but the only one you're allowed to use. This is a shame because it doesn't seem to be able to handle certain types of media. For example, Silk presents you with a list of 'Trending' sites such as BBC News, but when you go to a BBC News page, you will find that Silk cannot play any of its videos.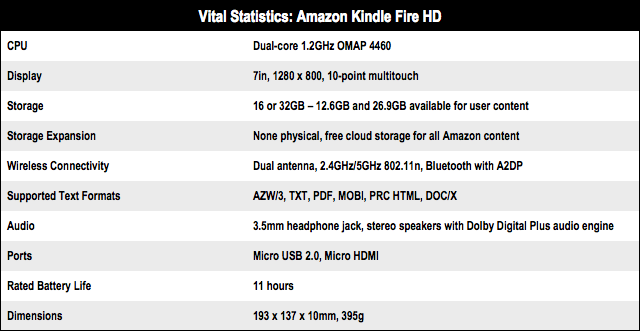 Sponsored: Minds Mastering Machines - Call for papers now open