Amazon Kindle Fire HD 7in Android tablet review
Perfect bind?
Carl Jung once wrote that a beautiful woman is a terrible disappointment. And so it is with Amazon's long awaited (it's been a year) British release of its Kindle Fire 7in tablets. Having pre-ordered the top-end 32GB Fire HD model, I was thrilled when I found it waiting for me at home and excited as I tore open the box, but grew progressively more pissed off as I spent the night discovering what I couldn't do with it.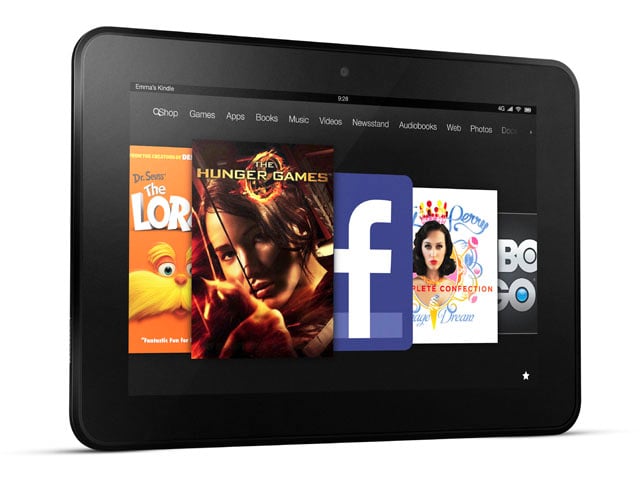 Shiny, heavy, Amazon-only tablet – the Kindle Fire HD
At first look, in its shiny black front and matte black casing, the Kindle Fire HD resembles a shrunken Motorola Xoom. It feels heavier than expected: indeed, it's more than double the weight of the regular e-ink Kindle and some 55g heavier than the nearest equivalent tablet, Google's Nexus 7.
It's also unexpectedly wide at 137mm thanks to a consistent 2cm bezel around all four sides of the display area, which makes it an annoyingly tight fit in my old Kindle Keyboard neoprene slipcase. Although this thick bezel might give you somewhere to put your thumbs while reading an e-book in conventional portrait mode, it makes it slightly less comfortable to turn the pages. There is no hardware button for page-turning.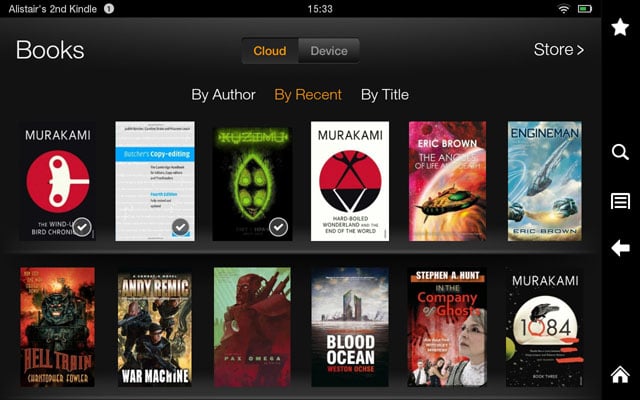 The Kindle Fire HD is a great Kindle reader but doesn't recognise ePub, the industry standard for ebooks
On that note, the matte surface at the back is excellent at collecting marks from greasy fingers but no good at all at gripping them. Having an almost-400g, almost-£200 tablet slithering through your fingers while trying to hold it with one hand and constantly worried you might drop it is no fun during a busy commute.
The plain, light-absorbing blackness of the case makes it tricky at times to work out which way up to hold it: I use the (front facing) camera as a guide. This also makes it difficult to locate the power button, designed to be so flush as virtually impossible to locate by touch. More often than not, I ended up pressing the adjacent volume-down button by mistake.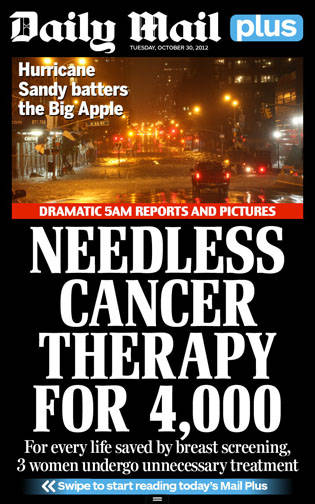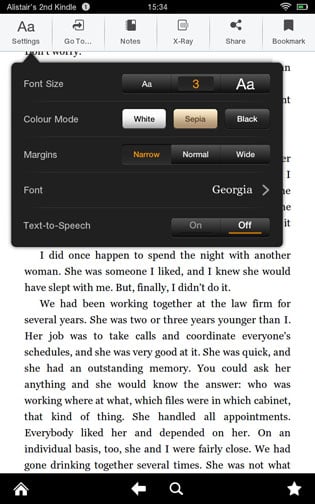 A good read? We defy you not to find a typographical style that you won't be comfortable with
Picture someone on a station platform waiting for a train, whipping out a mini tablet and then clumsily turning it in all directions, peering closely at each edge until he's found out how to switch it on. He might look like a dick but unfortunately that's what you'll look like too.
COMMENTS
Why anyone would get this over a Nexus 7 is beyond me.
" the Kindle Fire HD is so closely tied in to Amazon's own App Store that it blocks access to all other Android App Stores. The Fire may run on Android 4.0.3 Ice Cream Sandwich but don't expect to use it as a general-purpose Android tablet because Amazon won't let you."
Stopped reading at that point. If they are adopting Apples closed garden I am not interested at all regardless of what specs it has.
No single vendor does everything I want all the time. I want choice and the ability to buy where and what I want to buy.
Not interested... Next.
Why stop there?
You were only 3 short paragraphs from the end
Think the reviewer has missed the point a little
The Kindle Fire (and Kindle Fire HD) isn't a "normal" Android tablet. This is a tablet which runs Android but a modified version, reskinned, and linked to Amazon rather than Google. You don't switch it on and log in to a Google account because it isn't a Google tablet - it is an Amazon tablet, which is why you sign in to an Amazon account. You also don't get apps from the Google Play store, instead you get them from the Amazon app store. For some people - the reviewer included - this is maddeningly restrictive, but for others it is just fine. Some people want a Kindle that is backlit, does colour, plays music, can surf the internet more quickly than an e-ink Kindle, and nothing more, and for these people this is a suitable device, but if you don't want the restrictions of being tied to Amazon then there are plenty of other tablets available, both running Android and other operating systems.
Wow, Mr Dabbs, that was a desperately poor review.
Firstly, you present "can be used one-handed" as some sort of must-have criteria (which, let's be fair, is likely true only of the most compulsive onanist).
Secondly, you use the imaginary experience of your mum unboxing the device as a negative, then ignore the likely content preferences of your mum and the demographic in which she sits to moan about how Lovefilm has focused on getting recent, hugely popular period dramas (watched by millions including, in all probability, your mum) instead of getting old content from between 10 and 25 years ago.
Lastly, but worst of all, you whinge about the limitations of the device (fair enough) and demonstrate no interest whatsoever in exploring whether they can be circumvented - I don't expect " Can I use this as a drop-in replacement for my iPad if I glue a shiny fruit sticker on the back?" to be the core question asked by someone writing for The Register, and your utter failure to even ask whether you can sideload applications and/or content suggests that you've either ignored or fundamentally misunderstood the difference between an Android Tablet and an Android-based Kindle/Amazon tablet.
I enjoy your Something For The Weekend pieces, but this really was a shocking drop in form.