Apple iPad 4 Wi-Fi only tablet review
Better slate than never
Choice matters
To insist otherwise is the equivalent of refusing to watch video on a phone because you own a TV, or giving away your car because you have a bike too. Unless you're a skinflint, or woefully impecunious, there's no reason why you shouldn't have both and use each when most appropriate.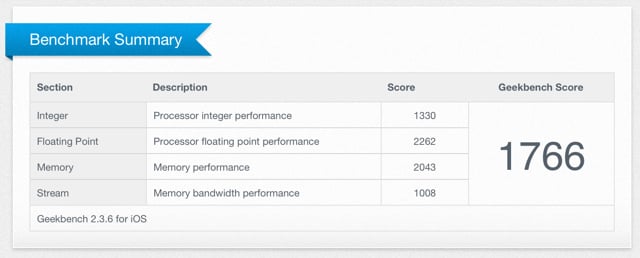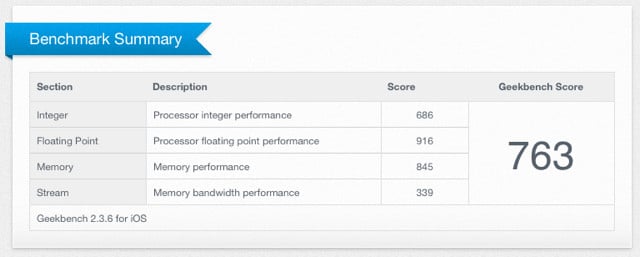 Geekbench 2.3.6 performance results: iPad 2 (bottom) vs iPad 4 (top)
But if there's no good reason why you should reject a tablet out of hand, is there a good reason to select Apple's latest iPad? For me, the gorgeous 2048 x 1536 screen is reason enough. It makes reading so much more comfortable than even anti-aliased text on a 1024 x 768 panel does.
Of course there are other tablets with display resolutions that approach that. Some exceed it. But they're Android devices and I don't enjoy using Android as much as I enjoy using iOS. It's entirely subjective. There's nothing wrong with Android - as I say, I use it on my Nexus 7. But I like iOS more and by choosing it I don't feel I'm limiting what I can do with a tablet.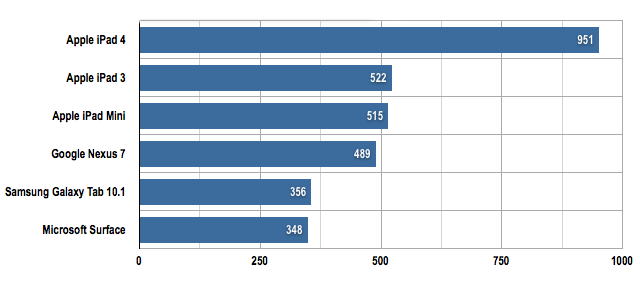 Futuremark Peacekeeper browser test results
It's not the choice you make that matters but the fact that you have a choice. This is the antithesis of a world where 95 per cent of personal computers come with Windows and you're forced to use it no matter what. Or one where there's no PS3, just Xbox.
No offence, but for that very reason, I'd rather not see Android on 95 per cent of smartphones or tablets - or iOS, for that matter. Monopolies, even unplanned or not-quite-total ones are not a good thing.
Not that I'm suggesting you buy an iPad for the good of a dynamic, competitive market. What I am saying is, value judgements aren't always a matter of choosing the best spec on paper. Indeed, the iPad 4's screen may be one of the best out there, but I have to face the inevitable claims, not unfounded, that there are cheaper alternatives and ones with more tech for my money.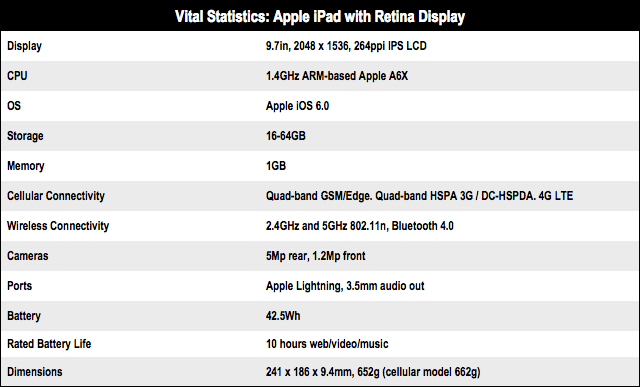 Sponsored: Minds Mastering Machines - Call for papers now open