CSC pops its cork after slashing costs faster than expected
Turns a profit, worries about the US and Europe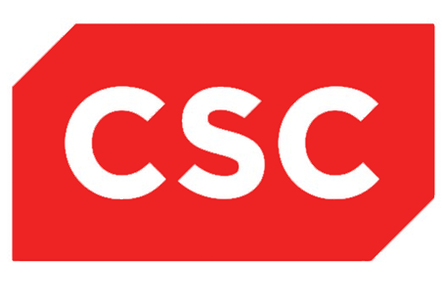 The CEO at lumbering integrator CSC says its turnaround strategy is ahead of schedule despite a sales blemish on an otherwise improved set of fiscal Q2 numbers.
Revenues for the three months ended 28 September dipped 2.8 per cent year-on-year to $3.85bn (£2.41bn) with declines posted across its three operating units.
The sales in the North American Public Sector were down 4.2 per cent to $1.37bn, Managed Services fell 2.2 per cent to $1.58bn and the Business Solutions and Services arm fell 1.4 per cent to $921m. Corporate items and eliminations wiped $25m off the top line, the US firm revealed.
Operating profit was boosted across the three operating divisions, and came in at $298m (£186.6m) compared to a loss of $75m a year earlier. The 7.7 per cent operating margin was up 289 basis points on last year. This included a restructuring charge of $58m in CSC's efforts to make the company leaner.
Free cashflow was $237m, an improvement of $505m, and CSC ended the quarter with a whopping $1.85bn in cash and cash equivalents.
"The results reflect continuing financial improvement, primarily driven by our cost takeout efforts and better contract management," said CSC chief Michael Lawrie.
He said the company is ahead of "cost takeout plans" that include improved contract management aka assembling a list of customer contracts that need to be shunted back on track. Cost-cutting actions also range from "workforce optimisations, supply chain and demand management and overhead reductions throughout there enterprise".
Workforce optimisation isn't just management speak for cutting jobs, though. CSC has done a fair bit of that this calendar year. It's also related to slashing management layers from 13 to seven.
"We've got a very disciplined process, going layer by layer to align roles and resources, and we expect most of this work will be completed by the early part of calendar year 2013," said Lawrie.
It will also involve centralising global HR, finance and marketing, to kneecap expenses.
Lawrie added that as it was ahead of schedule in the cost-cutting programme CSC has raised its earning per share for fiscal 2013 from $2.30 to $2.50.
CSC has taken action internally but market conditions are out of its control, and management still see "some market uncertainties" primarily in the US and "continued macroeconomic headwinds, particularly in Europe".
"But all these uncertainties notwithstanding, we are pleased with the results in the quarter and the early progress of our turnaround plans," said the CEO. ®
Sponsored: Minds Mastering Machines - Call for papers now open