Motorola Xoom 2 Media Edition

The Xoom 2 ME may be nigh on a year old but in that time the price has dropped from well over £300 to less than £200 so it joins the Playbook in the 'better now than then' category. With its unique 8.2in, 1280 x 800 screen it strikes a handy compromise between 7in portability and 10.1in usability. The ridiculously long-awaited update from Android Honeycomb to Ice Cream Sandwich 4.0.4 has finally arrived, though I wouldn't suggest holding your breath for Jelly Bean.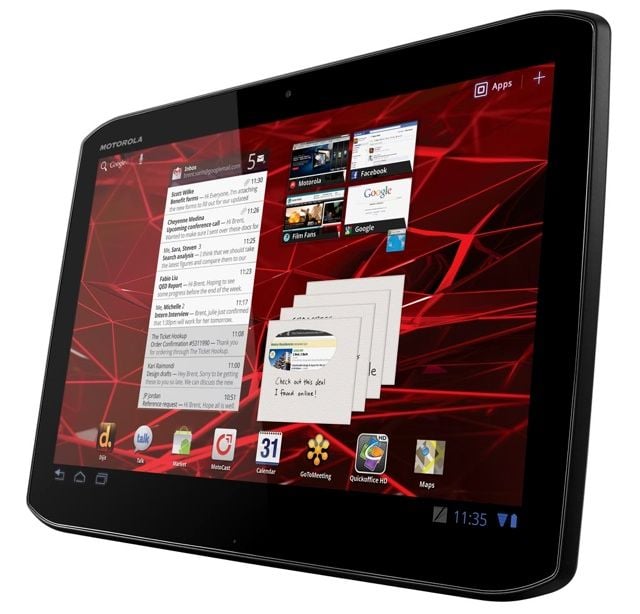 With a dual-core 1.2GHz TI OMAP 4430 chip and 1GB of Ram, the Xoom ME isn't the most powerful thing around but I suspect it will do quite nicely for most users, as will the 16GB of un-expandable storage. If you need a tablet with a decent resolution main camera, the Xoom has you covered with a 5Mp snapper at the back, as well as a 1.3Mp webcam at the front. It also has an excellent set of speakers. At 388g it's light for its size, well made and comfortable to hold thanks it measuring only 8.9mm front-to-back.
RIM BlackBerry PlayBook

At the time of writing you can pick up a 16GB Wi-Fi PlayBook for £109 or get one thrown into a contract deal with a BlackBerry smartphone for less than £21 a month. There's no cheaper way of experiencing the joys fondleslabbery and don't be put off by the fact that it was an overpriced hound of a device when first released. Granted the apps and e-mail side of things sucked but the tablet, with its 7in, 1024 x 700 screen, dual-core 1GHz CPU and 5300mAh battery wasn't a bad old hector.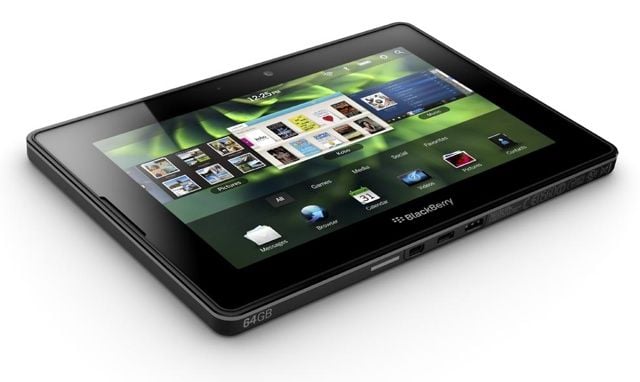 Software updates - most recently to version 2.1 - have made the PlayBook a much more useable device than it originally was and the adoption of a facility to run certain Android apps now means there is more in the App World store than an echo and a crushing sense of loneliness. The PlayBook is one of the few tablets that continues to run Flash after RIM decided to continue to support the plug-in after Adobe dropped it like a hot brick, and the swipe-based UI is a pleasure to use.
Rating 70%
Price £109
Info RIM
COMMENTS
"Ten... Shit Apple Pad Mini alternatives"
"Because they won't fit up my arse anything like as well as an iPad mini!"
There, fixed that for you. :)
Re: Nexus7 can support USB on the go
You don't even need to be rooted. Get an OTG cable (about £2), buy the Nexus Media Importer app (about £2), and there you go - no root required.
Re: Operating system
Yes Android has it's downsides, and they are well documented.
But I find it funny that you claim lack of GPS is an issue when the iPad Mini also has that failing.
Re: Jesus..
Starts? They always do this when Apple releases something. Apple is certainly "top dog" when it comes to brand-awareness, so using something like the iPad Mini to define a class of gadgets and looking at its near-neighbours is a good way of seeing what's out there.
...never mind that the iPad Mini (like most Apple products) is overpriced for the hardware, which may prompt someone to go looking for a better value alternative.
Re: Operating system
Plus the N7 is a nexus, so Google release an update and you receive it direct... A bit like that fruit company you avoided mentioning.