Archos 80XS

To all intents and purposes, this is an Archos 101SX that's been put in the tumble drier and shrunk by 30 per cent. The 80SX uses the same clever and low-cost coverboard solution to keeping your tablet's screen protected when in transit and providing a keyboard/stand when in use. Powered by a 1.6GHz Rockchip RK 3066 dual-core processor with 1GB Ram and running Android 4.1, there's nothing flaccid or dated inside, and like the iPad Mini, the 8in, 1024 x 768 screen has a magazine and e-book friendly 4:3 aspect ratio.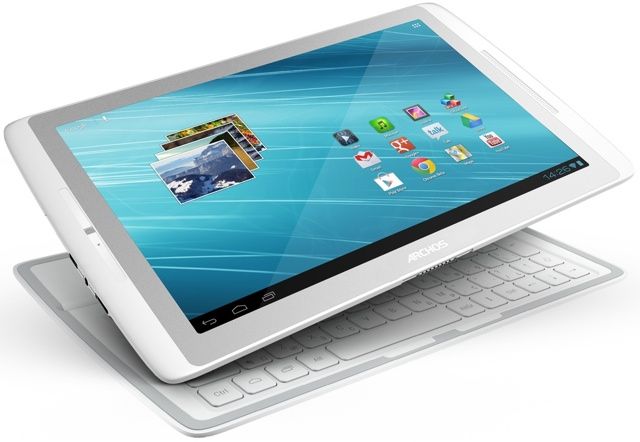 The two parts of the 80XS hold together through the miracle of magnetism and though not the sturdiest of devices you'd have to be wholesale clot to break it. Usefully even when the two parts are mated together, the end result only weighs 600g and measures less than 13mm front-to-back. With 8GB of storage, a Micro SD slot for more and a price anticipated to be below £200 there is a lot to like about the 80XS.
Rating 75%
Price TBC
Info Archos
Barnes & Noble Nook HD

It has taken American book wallah Barnes & Noble quite a while to let us Brits have some Nooky, but now it has - and the results are rather impressive. The Nook HD packs the highest resolution screen of any 7in tablet: 1440 x 900. At 315g, it's also the lightest. That's 25g less than the Nexus 7 and 80g less than the Kindle Fire HD, and only 7g more than the iPad Mini. Grunt comes courtesy of a 1.3GHz dual-core OMAP 4470 CPU with 1GB of Ram which, if no Tegra 3-worrier, still keeps everything skipping along very nicely and smoothly.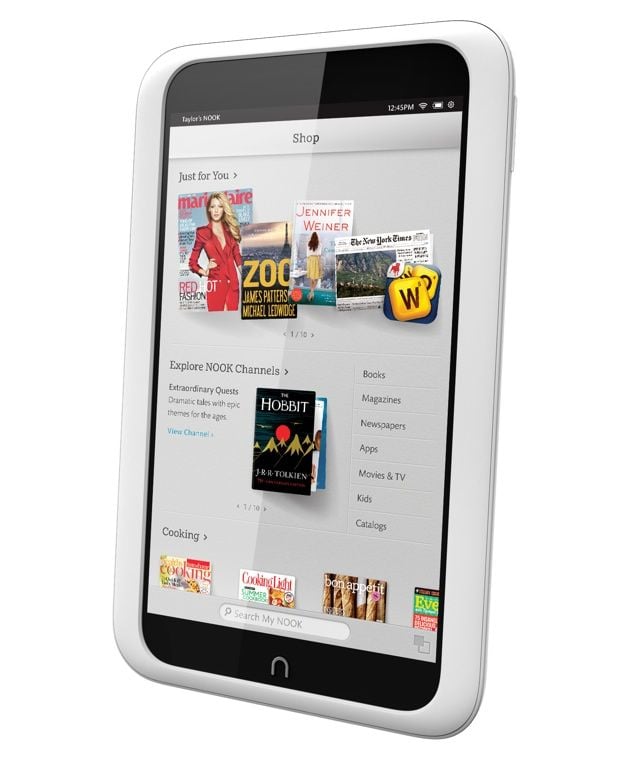 Running the show is a massively modified version of Android 4.0 but, as with the Kindle, there's no Google Play or Google apps, just B&N's own rather small app selection and its huge book, magazine, film and TV show offerings. No music store, either, though you can load your own MP3 files. Even easier for the technically illiterate to use than the Kindle, and blessed with very handy User Profiles so different family members can all use the same gadget, the one major omission is a webcam though you do get Micro SD storage expansion.
COMMENTS
"Ten... Shit Apple Pad Mini alternatives"
"Because they won't fit up my arse anything like as well as an iPad mini!"
There, fixed that for you. :)
Re: Nexus7 can support USB on the go
You don't even need to be rooted. Get an OTG cable (about £2), buy the Nexus Media Importer app (about £2), and there you go - no root required.
Re: Operating system
Yes Android has it's downsides, and they are well documented.
But I find it funny that you claim lack of GPS is an issue when the iPad Mini also has that failing.
Re: Jesus..
Starts? They always do this when Apple releases something. Apple is certainly "top dog" when it comes to brand-awareness, so using something like the iPad Mini to define a class of gadgets and looking at its near-neighbours is a good way of seeing what's out there.
...never mind that the iPad Mini (like most Apple products) is overpriced for the hardware, which may prompt someone to go looking for a better value alternative.
Re: Operating system
Plus the N7 is a nexus, so Google release an update and you receive it direct... A bit like that fruit company you avoided mentioning.