In the loop: how Halo defined a new decade of first-person shooters
From 'Pillar of Autumn' to genre foundation
Ring of gold
Not that the series' momentum has slowed any, with Halo: Reach taking $200 million in global sales on its launch day alone, and not a Master Chief or Cortana – his buxom, curvy AI companion – in sight. All told, some 46 million copies of Halo-related games have shipped, with takings of $2 billion over its lifetime - and that's before Halo 4's launch. Even the spin-off titles of Halo: ODST and Ensemble Studios' real-time strategy, Halo Wars, have easily topped the million mark.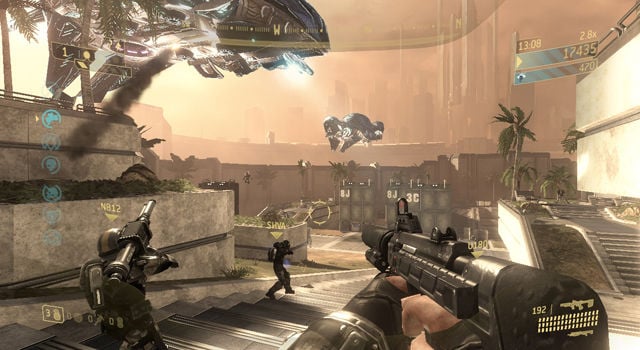 So successful has the series been that games created to rival it – generally borrowing and stealing any number of its aforementioned qualities – have even been dubbed "Halo Killers". Not that the likes of Killzone, Haze and NOVA have ever realistically come close to really rivalling Bungie's creation - but then nor have they ever really looked to copy what is arguably Halo's most interesting facet: those huge open environments chock full of malevolently intelligent Covenant opponents.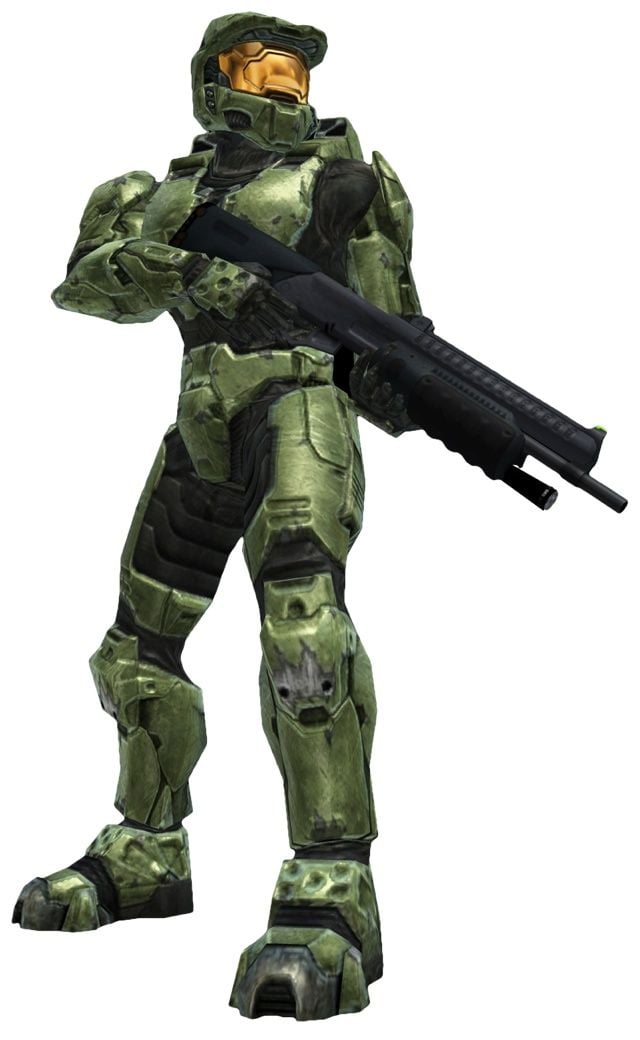 The legacy of Halo is such that it has penetrated into a multitude of other entertainment industries. Comics and books have followed, so too animated shorts - most created by fans using the game's own engine - and whole series of action figures by McFarlane Toys. The recently released Halo 4 soundtrack composed by Neil Davidge even sold 9000 copies in its first week of sales, taking 50th place in America's Billboard charts.
A franchise with such a following has inevitably led to flirtations with Hollywood. Screenwriter Alex Garland - The Beach, 28 Days Later, Dredd - having reportedly penned a script that such luminaries as Peter Jackson and Neill Blomkamp were said to have been hired to produce and direct, in a project joint-funded by Fox and Universal. That project fell flat, but Halo 4's launch has since brought about rumours of a revival with even Steven Spielberg's name being thrown into the orbital ring.
As I near the end of this look at Halo's impact I realise I've yet to even mention its multiplayer, which helped shape our expectations as far as the online components of shooters go. And I've not covered those happy days of Halo:CE LAN parties where Xbox consoles could be hooked-up locally to create 16 player games, nor indeed have I delved into the monumental AI which made the Covenant all the more pleasurable to annihilate – especially with a well-aimed plasma grenade.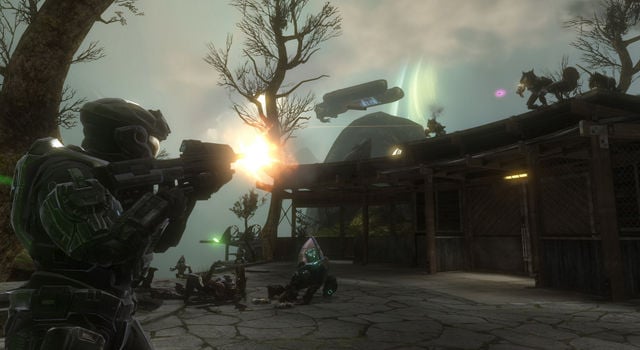 I suppose the series' main criticism is that in getting the formula so right in its first outing its successors have grown sequentially more stagnant. Yes Halo 4 plays very well, but one of its major critiques is how it apes Halo: Combat Evolved, with 343 overly conservative in ensuring they got the patented Halo "feel" just right after inheriting the reins from Bungie.
How the series progresses from here, with Halo 5 and Halo 6 certainties for the Xbox 360's successor, remains to be seen, but here's hoping that Frank O'Connor and his team at 343 Industries are brave enough to evolve its combat once again. ®
Sponsored: Minds Mastering Machines - Call for papers now open