In the loop: how Halo defined a new decade of first-person shooters
From 'Pillar of Autumn' to genre foundation
Flooding the market
But what was it that made Halo: Combat Evolved so special in the first place? Soliciting such praise as "[Halo plays] like a 3D version of classic shooters like Contra and Ikari Warriors than just another first-person shooter", from GameSpot UK, and simply "Halo is one of the best videogames" from IGN, Combat Evolved quickly got under gamers' skin.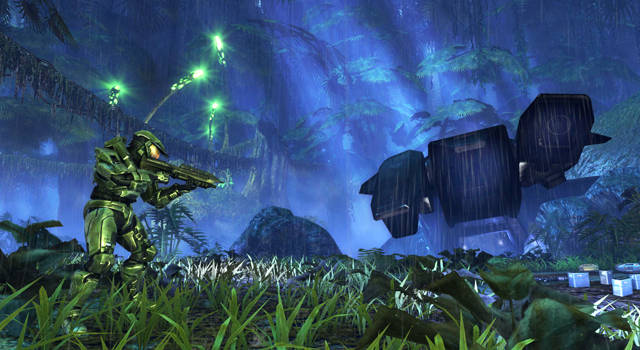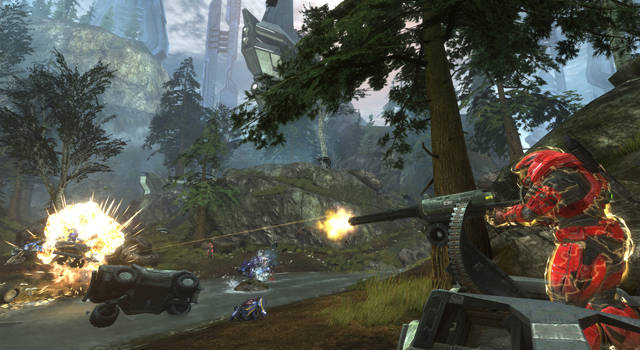 Surely the game's iconic hero, the Master Chief, was a big draw. Perhaps not in terms of his personality - which in truth has ever been largely one-dimensional - but more in the way he was realistically grounded in the Halo world.
Take, for example, the way his Terminator-like strength had him right overturned vehicles single-handedly, forearm smash enemies into oblivion and wield even the heaviest of rifles as if they were plastic toys. Then there was the brave decision to limit the number of guns he was able to carry to just two – and at a time when most contemporary shooters would regularly grant the player access to ten or more guns simultaneously. Tardis-like holsters, anyone?
The Chief's dual health system was a pioneering step too. The decision to have shields and health separately governed might be a largely standard occurrence now, but it was anything but back when Halo: Combat Evolved was making its debut.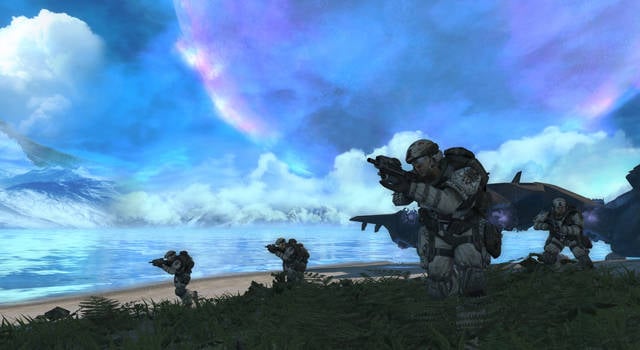 The hokum sci-fi setting, which borrowed heavily from Larry Niven's Ringworld novels, not to mention from both Aliens - see those gung-ho marines which accompany Master Chief on his journey - and Predator in terms of the cloaked Covenant Elite, was a major selling point as well.
Meanwhile, engine derived cutscenes added gravitas to the "universe in peril" narrative, and that same engine introduced dramatic environments to transport the player from corridor shoot-outs to exterior sandbox confrontations, complete with vehicles and any number of tactics for causing mayhem, in the blink of an eye.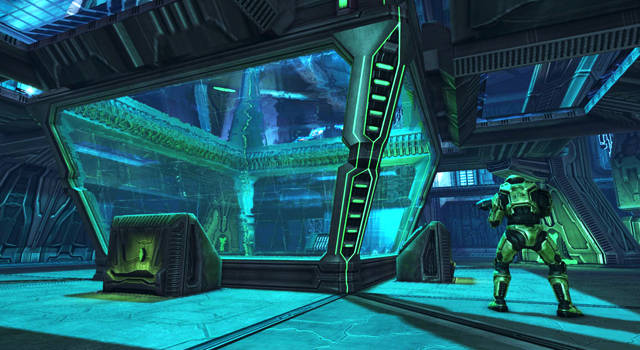 Then there was that control scheme, which has since become de rigueur for shooters as they're controlled on console joy pads. By effortlessly translating the accuracy - well, most of it - of the keyboard and mouse to the few buttons and dual analogue sticks of the 360's pad, Halo opened up the FPS genre to console owners, evolving the Goldeneye single analogue stick method.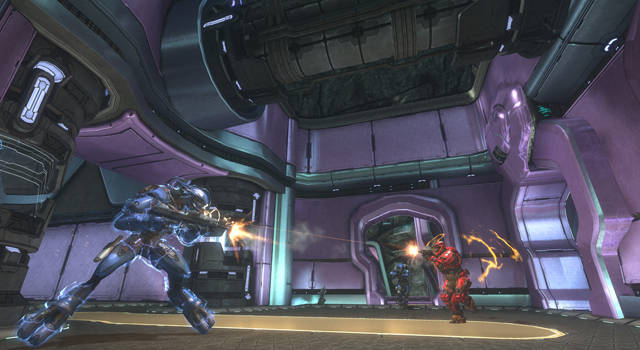 Unusually for a series with a character as iconic as the Master Chief at its heart, it isn't actually everyone's favourite Robocop wannabe who is the be-all and end-all. Indeed the Chief, though about to make his imminent return in Halo 4, hasn't been seen since 2007's Halo 3, other heroes filling the void: Reach's Noble 6, and ODST's 'Rookie' most notably.
Sponsored: Minds Mastering Machines - Call for papers now open