In the loop: how Halo defined a new decade of first-person shooters
From 'Pillar of Autumn' to genre foundation
Feature The glint of alien sunlight on green body armour; the spark of purple crystal shards arcing their way across the battlefield; the roar of a Warthog's engine as it bounces across uneven terrain; and the dull thud as the butt of Master Chief's gun impacts Covenant skull… familiar enough occurrences these days given the impact Halo has had on the first-person shooter scene, but never was it always thus.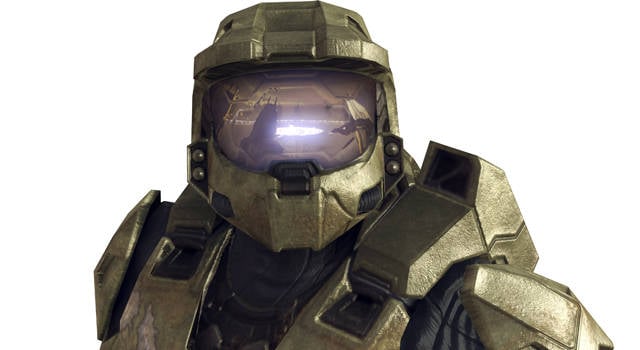 Picture the scene: it's late 2001 - going on to early 2002, depending on whether you're in the US or not - and Sony's PlayStation 2 is seemingly untouchable as it continues on the path of world domination laid down for it by the success of its predecessor.
Just coming to market are two competitors: Nintendo's GameCube, with all the knowhow and experience, not to mention iconic characters; and the unknown quantity of Microsoft's Xbox - more powerful than the PS2, perhaps, but where's the support? Where are those system-selling franchises that every fledging console needs?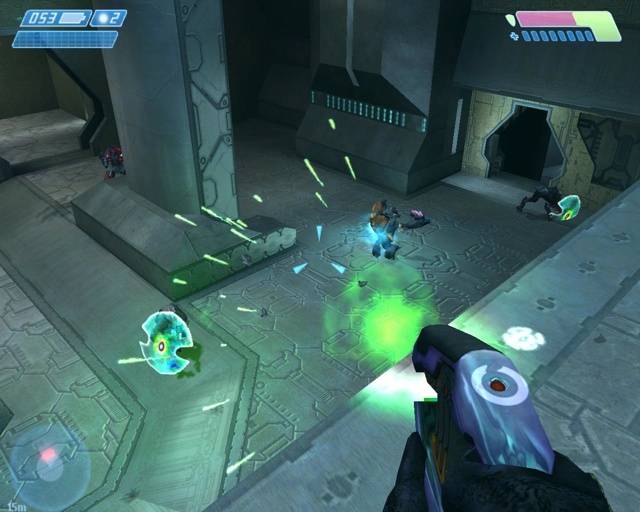 The highlights of its launch line-up read: Project Gotham Racing, Oddworld: Munch's Oddysee, Dead or Alive 3 and first-person shooter Halo: Combat Evolved by Bungie; an innocuous enough sci-fi shooter by a company famous solely for its Marathon FPS for Macs – fine, but hardly Goldeneye, is it?
Worse, Microsoft had caused some bad blood by buying Bungie in the first place. Halo had been announced as computer game and been first demo'd in public running on an Apple at Macworld Expo. Only hasty reassurances that the game would make it to the Mac and Windows could help calm Bungie's fans.
Fast-forward ten years or so and as Halo 4 finally explodes on to the Xbox 360 it's hard to argue a case for many other shooters - or indeed games of any genre - having had the impact that Halo has in the past decade of videogames.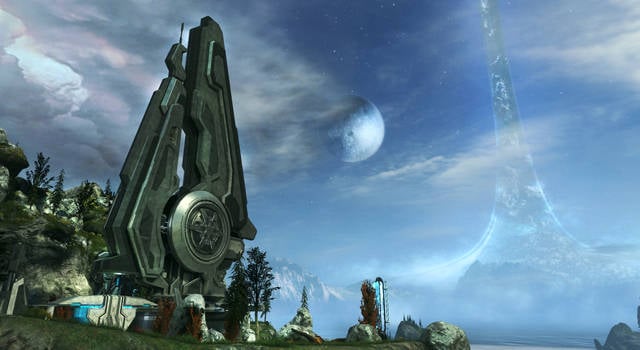 Half-Life 2 revealed Valve to still be kings of innovation, but then the developer has hardly been prolific in following up its successes; Call of Duty has sold in huge quantities, but without ever pushing the boundaries in quite the same manner; while Battlefield has taken online encounters to new numerical heights, it but has only ever looked to extend the vehicular combat that Halo laid down all those years ago.
COMMENTS
Absolute crock of....
Valve hasn't followed on its successes???????
No Valve moved on and did something different instead of vomiting the same junk on people. Portal & Portal 2, Left 4 Dead and Left 4 Dead 2. Team fortress etc etc.
Halo just continually pumped the same crud out in sequel after sequel adding little more than a few weapons or a new vehicle or a new location to what was the same engine. Plot moved on a bit but not much and if you play the ODST it isn't even much of a plot jump.
Even your own review just says Halo 4 is a clone of the first Halo with nicer whistle & bells.
What actually happened is a good formula from the likes of any PC game before it like Half life, was put onto a console where a captive audience of people who have no attention span and where logic and brains are not required can run round shooting everything in a linear fashion. Run jump shoot, hide, run jump shoot. (can you even crouch) Then on every incarnation since it has repeated that winning formula of no puzzles, plenty of shooting but nothing on a par with the likes of Crysis, Half life 2, Cod (choose any of them) or battlefield games.
Halo gives a you a few vehicles, so did BF2 (and planes, and boats, subs) but that was purely online game play, Halo included nothing new in Halo 2, BF2 had an entirely different skin, model list, weaponry. etc etc. Battlefield however had mods, had the vietnam with an entirely different mechanic for flying, all new profiles and skins, and a different physics engine. As did the 2142, once the bugs were sorted you could not only have different kits but the range of upgrades made those kits something completely new. Halo gave you another gun.
Every COD has a different arsenal of unlocks and upgrades, Halo 2 gave you a second hand. Halo 3 gave you an upgrade (shield, speed). ODST gave you less, Halo Reach gave you some more plot and a brief linear flight in a space fighter or VTOL. Even the plots are the same, run and jump and shoot and finally drive a car at great speeds either on a collapsing ship or on a collapsing planet.
Halo didn't define a generation of FPS, it just gave XBOX 360 owners something to play. But you can't compare Halo to anything in other formats. Battlefield 1942, Half life 2, Crysis (not the Crysis 2 port) and Cod:MW pushed and defined FPS for differing reasons.
I own all of the Halo series but each and everyone is the same. I have yet to start Halo 4, but I predict it will have exactly the same plot of run, jump and run and jump, shoot something a lot and then press a few buttons before you drive very quickly against the clock.
Genre defining, no. Peddling the same stuff and having idiots (me included) pay over the odds pricing for the next clone, yes. I also lay odds that graphics, speed, game play and longevity are nothing on a par with the new CS:GO valve have released (not that they follow on their successes) Could be the game, could be the XBOX 360 being just too old now.
Re: Halo, gaming devolved
By effortlessly translating the accuracy - well, most of it - of the keyboard and mouse to the few buttons and dual analogue sticks of the 360's pad
All I thought when I read that was "Ahhhh haahaahaahaahaahaa" ; when my sides stopped hurting I felt like I should post.
When reading this I thought of numerous games that offered what Halo did. But then I have been a PC gamer most of my life and before that Acorns, BBCs, C64's, Speccy, Amiga's etc. I used to love my consoles for what they were good at but first person shooters was not it.
And for your info Bungie ripped this away from PC gamers who had been waiting for it for years.
Re: Halo, gaming devolved
Yeah, Halo was a massively over-rated game. Probably because of the lack of decent shooters on consoles, Pc users on the other hand had plenty of better ones to choose from. And we could use a decent control system too. plus only 16 player multi player in 2001? LOL...
Halo, gaming devolved
The only thing Halo taught me was that I love my keyboard and mouse. Sure the game was well executed but it wasn't ground breaking. The Xbox simply introduced what PC gamers were enjoying to the console masses. in 2001/2002 I was busy playing BF1942.
Re: Erm...
The Chief's dual health system was a pioneering step too. The decision to have shields and health separately governed might be a largely standard occurrence now, but it was anything but back when Halo: Combat Evolved was making its debut.
Again, Future Shock did this in '95. Keep up, guys.