DCC SerCom: Suck on that, distie rivals - our sales went UP 20%
Micro P daddy reports operating profits rising too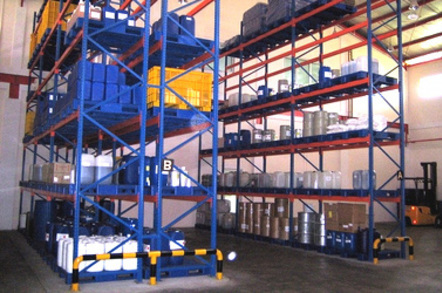 DCC SerCom - parent of UK disties MicroP and Gem - cocked a snook to the economic turmoil engulfing many competitors by reporting a healthy set of financials for the first six months of ended September.
Turnover was up by a little more than a fifth to €922.2m (£738.91m) compared to €766.9m in the same period a year earlier, as operating profits grew 11.1 per cent or four per cent in constant currency to €15.8m (£12.65m).
In a canned statement, DCC SerCom said growth in its core IT and comms markets and the supply chain management operation more than offset "difficult trading conditions in the home entertainment market".
Although consumers are feeling about for loose change, the distie said PC and tablet shipments "grew strongly" and the mobile comms unit is perched for the convergence of IT, CE and mobile payments.
"In the home entertainment market, sales of both games consoles and related software declined sharply reflecting the highly mature nature of the current goes console and product lifecycle [and] underlying economic conditions," the firm stated.
It added that the "decision of several software vendors to concentrate software releases to closer to the Christmas period" hadn't helped to ease the sales cycle in H1.
In the period, DCC offloaded Altimate in France to Arrow ECS, while elsewhere in the country weak consumer demand put pressure on DCC SerCom's margins - which were down across the business from 1.9 per cent to 1.7 per cent.
But the operation in France built trade with etailers and expanded its line-up of consumer electronics kit.
Most IT players - vendors and disties - have suffered during the recession and a currency headwind has put further pressure on results, but it seems for-ex conversions worked in Irish-owned DCC's favour.
Arrow's numbers are finally moving in the right direction but it was still reluctant to say the downturn had bottomed out. Ingram agreed that the outlook remains murky while Avnet is facing its fair share of challenges. ®
Sponsored: Minds Mastering Machines - Call for papers now open