Stratus load balances virty machines across Avance clusters
Primary machine tired of doing all the work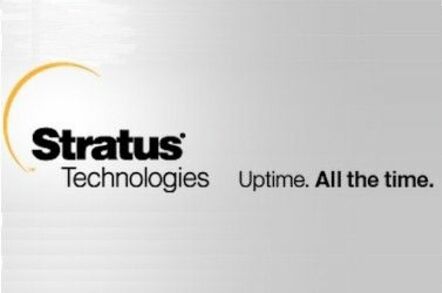 On the heels of its acquisition of high-availability server maker Marathon Technologies at the end of September and the revamping of its ftServer fault tolerant servers earlier that month, Stratus Technologies is tweaking its Avance clustering software for server hypervisors and their virtual machines to allow load balancing across clusters.
Stratus sells a number of different kinds of high availability and fault tolerant products, and its product line will likely widen after it finishes digesting Marathon. On one side are the ftServer machines, which link and mirror two physical Xeon E5-2600 servers with special hardware and firmware (developed in conjunction with NEC) such that every bit is precisely replicated on identical machines.
With Avance, Stratus moves up the stack and puts its replication software into the hypervisor layer and replicates the data running on virtual machines across an Ethernet network. In either case, if a physical server crashes, the secondary ftServer or the Avance replicas can take over for the primary machines and keep physical or virtual applications running.
The Avance software is based on a tweaked version of the XenServer commercial-grade hypervisor from Citrix Systems. And as long as two machines are hooked to each other by an Ethernet link, the two servers in an Avance cluster can be based on any two different x86 servers – as long as they have enough oomph for the secondary machine to handle all the workloads on the primary machine. And unlike live migration, which generally requires a SAN sitting between the two server nodes (except with a few crimped virtual SAN appliances), Avance does not require a SAN, either.
Up until now Avance has required the primary machine to do all of the production work with data on running VMs replicated to that secondary machine – which basically sits there scratching itself most of the time. Customers have obviously crabbed about this as being wasteful, and so with Avance 3.1, Stratus allows two clustered machines to act as both primary and secondary machines for different sets of workloads.
This interleaving of workloads across the two machines has a number of different effects. First of all, when the VMs are running on both sides of the pair, there is more CPU and memory capacity available for those VMs to play with, which boosts performance a bit.
Second, the disk reads for production workloads are now spread across two machines instead of one, which will have a much more substantial effect on performance. Network bandwidth available for workloads is doubled, too, along with synchronous writes for the replication.
Third, you lower the risk of the entire cluster a bit, since in the event of a failure, you only have to replicate around half of the workloads you have running across the pair of machines.
Now, El Reg knows what you are thinking. With the machines interleaving workloads and replicating backups across two machines, why not just add a little more work to both sides and get more stuff done with the same iron. Forget about it.
"We're actively not allowing customers to overprovision the machines and shoot themselves in the foot," Dave LeClair, director of product management at Stratus, tells El Reg with a laugh.
Avance 3.1 also has a new feature that manages rolling reboots across the clusters for both VMs and the hypervisor, allowing for incremental software upgrades from both machines, replicating to their respective backups. (Obviously, you can't update both hypervisors at the same time, or a wormhole will open up in your data center and plunk you into an unemployment line.)
The Avance 3.0 release that came out in July already added support for servers based on Intel's Xeon E5 processors, and the number of VMs and the size of Windows-based VMs were boosted as well with the prior release. Linux-based VMs can span 16 virtual CPUs and 16GB of virtual memory, while Windows-based VMs can span 32 virtual CPUs and up to 128GB of virtual memory, and these specs have not changed with the Avance 3.1 update.
What has changed is that Red Hat Enterprise Linux 6.1, 6.2, and 6.3 were added as supported OSes inside VMs, and Canonical Ubuntu Server 12.10 and SUSE Linux Enterprise Server 11 SP2 are also now added. Microsoft's Windows Server 2012, which launched in September, is not supported with Avance 3.1, but there will be a patch to this release that comes out in December that will provide this support.
Avance costs $5,000 for a pair of servers, and includes a supported license to the commercial-grade XenServer hypervisor from Citrix, as it has for the past four years. ®
Sponsored: Minds Mastering Machines - Call for papers now open