Accidental discounts land Apple in NZ's Disputes Tribunal
El Reg has seen the screen shots and the story stacks up ... mostly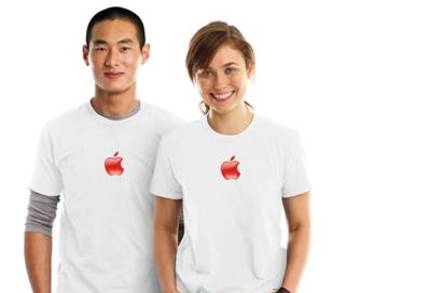 Apple is in trouble over pricing again – this time, however, because an apparent e-store glitch let a New Zealander whack together a $NZ1,600 order for $NZ35.
Adam Crouchley, a 'Wordpress developer, SM advisor and Radio Announcer on Hashtag Radio', according to his LinkedIn profile, told El Reg, as we followed up a report by TVNZ that he went shopping on Apple's website and spotted accessories from manufacturer Twelve South selling for 83 cents instead of $89.
Crouchley told The Reg he thought those prices were too good to be true, so initiated a chat session with Apple to make sure there was no error. He was told the prices were kosher, so placed an order. Crouchley added that he bought only what he needed for his business.
Crouchley has sent The Reg a screen shot of that chat session, but asked us not to publish it lest revelation of its contents prejudice his case.
The Reg can say, after viewing the screen shot, that it appears to confirm Crouchley's story.
The screen features a version of the image below, which features at Apple Australia's 'Contact Apple Support' page.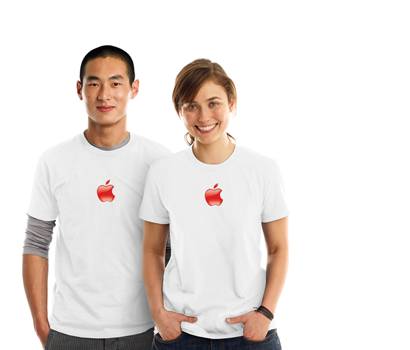 The screen shot does, however, feature the pair pictured above in grey, rather than white, t-shirts. It also shows the transaction related to prices shown in Apple's New Zealand web store.
Questions remain over just who Crouchley chatted with, as no chat feature is prominent in the Australian Apple web stores. Crouchley told El Reg chat was offered as an option during the process of completing his online purchase. Apple does offer chat at this site for US business customers. At the time of writing, the chat service timed out and could not be accessed.
Crouchley said that after the chat session he made phone calls to Apple Australia during which he was told the fruity company would honour the prices he paid for the cases and told him they had already been dispatched. In later communications, Apple cancelled the order and told Crouchley it had managed to "intercept" the courier.
"So I was spewing. I said to him: this is not on, I phoned you, your call centre assured me that you'd honour that order," the TVNZ story says.
Crouchley now has a date in New Zealand's Disputes Tribunal, a tribunal that handles matters up to $NZ5,000 and in which parties must represent themselves. Crouchley told The Reg he has a stack of emails and screen shots to prove Apple's initial enthusiasm for the transaction.
He's hopeful, however, of early resolution to the case, as when The Reg called he expressed disappointment, saying "I saw the Aussie number come up and thought it might be Apple." ®
Adam Crouchley spoke to Simon Sharwood.
Sponsored: Minds Mastering Machines - Call for papers now open