A history of personal computing in 20 objects part 2
The 1980s to the Present
Feature Personal computing may have originally been more 'computing' than 'personal, but that changed in the late 1970s in the US and, in the UK, during the early 1980s.
In the first part of 'A History of Personal Computing on 20 Objects', we saw how computing went from maths gadgets to first mechanical, then electromechanical and finally electronic number crunchers, and then the steady shrinkage of systems from room-size to table-size to the desktop and the first machines designed to be used one-on-one.
Now we move into the later quarter of the 20th Century and bring our story up to the present day with the rise of the desktop computing standards, and the inevitable move to mobility: luggables to laptops to PDAs, smartphones and tablets. The era of truly personal computing on the move.
Now read on...
The home front...
Science of Cambridge ZX80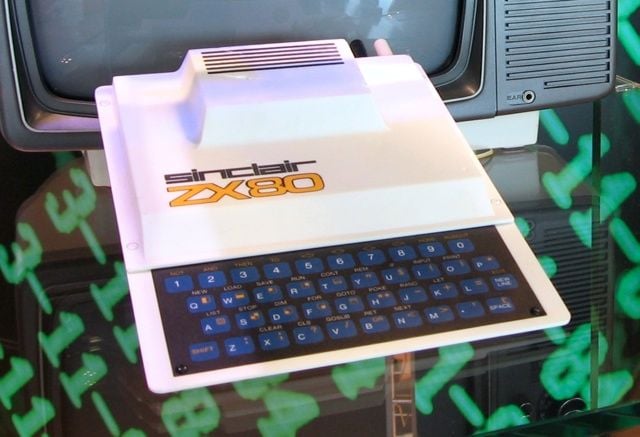 Source: Marcin Wichary

Sinclair's ZX80 - released in 1980 though named after its CPU, the Zilog Z80 - was arguably the first British personal computer. Sir Clive Sinclair's Science of Cambridge had released the MK14 in 1977, and Acorn had released a similar product, the System 1, in 1979, but both were simply boards with an LED for output and numeric keys for input. Both were intended for techies. The Jim Westwood-designed ZX80 - closely followed by the Acorn Atom - was the first British computer cased and equipped with a Qwerty keyboard to be aimed at individual, ordinary users, and the first British micro to go on sale for under £100. Some 50,000 would be sold before the ZX80 was discontinued in 1981.
COMMENTS
Wot no C64?
Greatest selling single model of any computer (until very recently being overtaken by the iPad or iPhone - AFAICR)
No Commodore?
Where's the PET, the 64, and the Amiga? Nice article, but omitting Commodore's place is like skipping the existence of several countries in a history book. The Osborne used a Commodore OS if I remember right, BTW.
Re: Surprised...
Would that not be the GRiD 1100 Compass which was "the world's first clamshell computer and thus the template for the notebook computer"?
Re: Hmm, iPads?
quote: "I'd have put Apple's most recent serious innovation as the iPhone. Whilst it wasn't the first touchscreen smartphone, the UI certainly blew away all the competition, and it has certainly defined the look and style of pretty much all smartphones since."
I'm guessing it's because putting an iPhone just underneath the Simon would invite all sort of unwelcome comparisons; the Simon has a rectangular touchscreen whose UI is a grid of icons, has rounded corners, can make phone calls... and was released in 1994, 13 years prior to the iPhone.
Re: Hmm, iPads?
iPads shouldn't be there, the PalmPilot should be... that is where tablet computing began for me..