The Register's iPhone app gets a makeover
Works better, too
Site news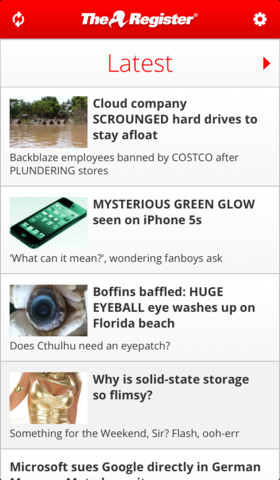 Head over to the iTunes apps store for the latest iteration of The Register iPhone app.
Version 2.0.5 adds offline reading capabilities, full iPad support - and comments!
Props to the developer, Ocasta Studios, for making the app work and look so much better than our last effort.
Fingers crossed, the rating for our app should improve from a frankly pathetic two stars.
Android owners, we have not forgotten you. The Reg's Android App upgrade should go live in a couple of weeks, subject to tests.
And of course, you can always check out The Register's web version for mobiles at m.theregister.co.uk, or our Windows Phone app here ®