NAND ho! New Intel and Samsung SSDs heave over the horizon
Writing's more important than reading, seemingly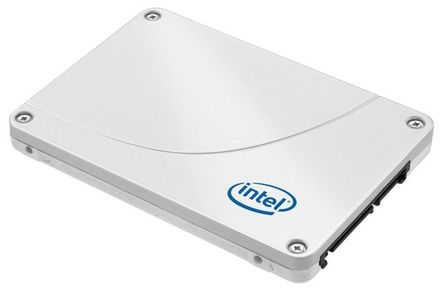 Intel and Samsung have both pushed out new solid state drives (SSD) to the storage market, and both are promising their kit can provide improved high-speed storage for the server and desktop market.
Intel's 335 is a 240GB PC boot disk drive replacement, an update of its 330 - background here - which uses 25nm NAND process geometry with multi-layer cells (MLC). Chipzilla has moved to 20nm geometry, increasing the number of dies it can get from a wafer, and the new flash delivers the same number of 4K random reads as before, 42,000 IOPS, but up to 52,000 random writes compared to the 330's 39,500.
On the sequential front the 335 pumps out 500MB/sec when reading and 450MB/sec when writing, exactly the same as the 330. The new flash uses the same 6Gbit/s SATA interface as before and is available now.
As the dies come from IMTF, the jointly-owned Intel Micron Flash Technologies, we can expect new Micron flash using the same process geometry in pretty short order.
Samsung, which announced the first TLC flash SSD in September (details here) has intro'd SM843 and SM1625 SSDs, which offer "high-speed storage for a wide range of server and storage applications that depend on extremely fast data writing."
Both use 2X MLC NAND with a toggle DDR interface - although Samsung is being coy about revealing the exact geometry - and both have a 29-20nm geometry, like the existing PM830. We imagine the new SSDs use a smaller 2X geometry than the PM830 though.
The 843 is a 6Gbit/s SATA SSD with 120GB, 240GB and 480GB capacities optimised for a high write speed. It delivers a sustained 70,000 random read IOPS number, a low 11,000 random write IOPS, 520MB/sec sequential read and 420MB/sec sequential write performance.
It is targeted at data centre server and storage array applications and, Samsung says it "can write up to 1064TBW (terabytes written), which represents a more than 1,600 per cent improvement from Samsung's previous generation SSD, which offered 60TBW." The thing's maximum latency has been reduced by 80 per cent from the previous model too. These are big changes.
The dual port SAS interface SM1625 is a different beast, intended for external storage system needs, and features 100GB, 200GB, 400GB and 600GB capacity points with with 101,000 sustained random read IOPS, 23,000 sustained random writes, 848MB/sec sequential reads and 740MB/sec sequential writes when using both ports. This is a higher-performing beast than the SM843 but Samsung doesn't tell us what its endurance is.
Effectively Samsung has introduced performance and value products with the value product optimised for writes over reads. Since it supplies NAND to Fusion-io, perhaps we will see new ioMemory PCIe flash cards soon. ®
Sponsored: Learn how to transform your data into a strategic asset for your business by using the cloud to accelerate innovation with NetApp