China tosses New York Times into shredder in family fortunes row
Great Firewall stoked ahead of power handover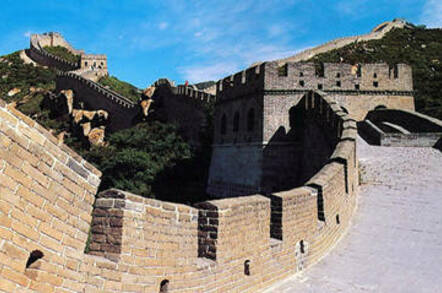 China's censors have blocked the New York Times website after the paper ran a story alleging relatives of outgoing prime minister Wen Jiabao amassed a $2.7bn fortune.
The article, which became unavailable in the country just hours after publication, claimed members of Wen's family benefited from regulatory and government decisions made after he came to power in 2003. The newspaper accused relatives of 'Grandpa Wen' - a vocal critic of corruption - of taking steps to hide their riches from prying eyes. They deny the allegations.
Although there's no suggestion of any wrongdoing on his part, the report is damaging to a political party party still reeling from the Bo Xilai scandal. As the party prepares for its leadership handover, a key task for the incoming team is reducing the huge wealth gap across the People's Republic.
Not only is the NYT's English and Chinese language sites blocked, discussion of Wen on social networks is being curtailed by the nation's microblogging platforms, thanks to censorship of certain keywords.
China Digital Times has compiled a lengthy list of some of the words that are now banned on Twitter-like Sina Weibo, including New York Times, Grandpa Wen and Wen Yunsong – the name of Wen's son.
Wen's family members have since hit back at NYT through their lawyers: in a statement published on the front page of the South China Morning Post on Sunday, they said "the so-called 'hidden riches' of Wen Jiabao's family members in the New York Times' report do not exist".
The once-in-a-decade leadership handover in China is a hugely politically sensitive time, during which web censorship is routinely tightened to stifle any dissent. However commentators are curious to see how it is handled this year – it'll be the first National People's Congress formed in the age of social networking.
The Ministry of Industry and Information Technology has tried to reassure users that there will be no internet shutdown, although euphemistically pointed to network clean-up operations, and ongoing maintenance and repair in order to "guarantee the smooth network operation", Caixin reported. ®
Sponsored: Minds Mastering Machines - Call for papers now open