Kindle Touch bites the dust
You're only allowed to touch the Paperwhite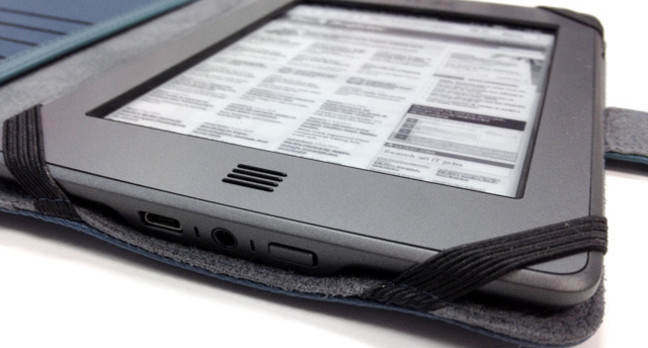 Just a week after removing the jumbo-sized Kindle DX from its range of e-readers, Amazon has erased the Kindle Touch from its catalogue too.
The Touch was introduced just last year, as a mid-range e-reading option that improved on the eensy-weensy keyboard offered in early Kindles, and was rather more elegant to use than the four-way button on more recent pieces of kindling.
But the first 'readoslab' has not been able to survive the arrival of its brighter and similarly tactile brother, the Kindle PaperWhite, the Wi-Fi-only model of which usurped the Touch's US$119 price position.
There's more bad news for those keen on a Kindle, as Amazon says you can expect to wait four to six weeks before either Paperwhite model reaches your hands.
On a slightly happier note, depending on your age, Amazon has also enabled the 'Free Time' feature it promised at the launch of the Kindle Fire HD. The feature allows parents to limit the amount of time their kids can spend accessing certain types of content. Kids can't change those settings without a password, and once play time expires the Kindle displays only a blue screen of frustration. ®
Sponsored: Are DLP and DTP still an issue?