Facebook won't pull unmarked police plates page
'Not every criminal is a moron' say cops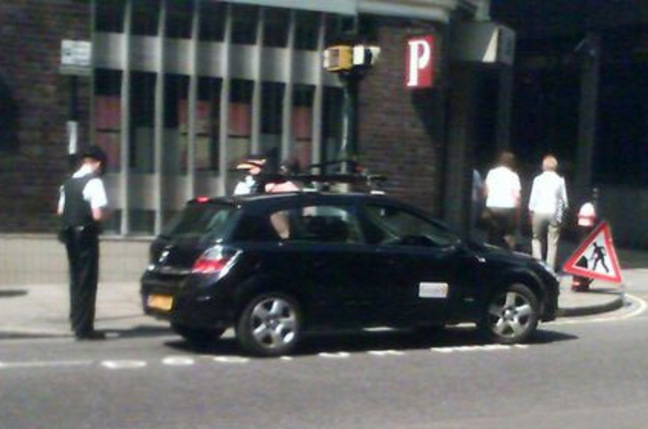 Facebook has once again become a source of antipodean controversy after the social network reportedly declined to remove a page listing the number plates of unmarked police cars in the Australian State of Victoria.
The "VIC Undercover Police Cars" page and "Victorian Police Booze/Drugs/Unmarked cars locations" pages both assert they are providing a service to the public.
The owner of the former page posted the following to outline his or her mission:
I would just like to state that this page has been created for the general public to inform each other of undercover or unmarked police cars in Victoria and NOT to hinder undercover operations by the Victorian police, so please people, post, post, post.
But Police Association Secretary Greg Davies told the Australian Broadcasting Corporation he thinks it is only a matter of time before crooks use the page.
"Not every criminal in Victoria is a moron," he told ABC, adding "it's a pretty good resource for them".
News.com.au reports Facebook declined to remove the page, arguing it cannot stop people taking photographs in public.
The row comes just a few days after Facebook shut down a page rating under-aged sex partners. That page has since re-surfaced. The company was also the subject of pleas from Australian authorities to remove material with the potential to prejudice a murder trial.
Twitter reaches out
The Mark Zuckerberg-run social network at least won praise in a Senate Estimates hearing last week - in which members of Australia's upper house quiz bureaucrats about how public money is being spent.
During discussion of social media sites' accountability, Facebook was mentioned as at least having a presence in Australia.
Twitter does not having any presence down under, the hearing was told, but was revealed to have reached out to the Australian Federal Police. Communications Minister Senator Stephen Conroy said: "As you might have noted, recently we were attempting to have some dialogue [with Twitter], to get them to meet with the Federal Police, and up until recently we had been unsuccessful. But, through the good work of [Deputy Secretary of my department Mr Abdul] Rizvi and the Australian Federal Police, we have now held a phone hook-up with them."
Rizvi then said the following about Twitter: "Following that phone hook-up, we have been exchanging information on how Twitter can best assist the police and others in this space. Twitter have made some commitments to us on how they might be able to assist us. We are still working on that."
The transcript [PDF] of the hearing offers no more detail on how Twitter might help Australian Police. ®
Sponsored: RAID: End of an era?